QE Unwind Won't Have Big Economic Impact, BOE's Vlieghe Says
(Bloomberg) -- Unwinding central bank quantitative easing shouldn't have a material impact on the economy, according to Bank of England policy maker Gertjan Vlieghe.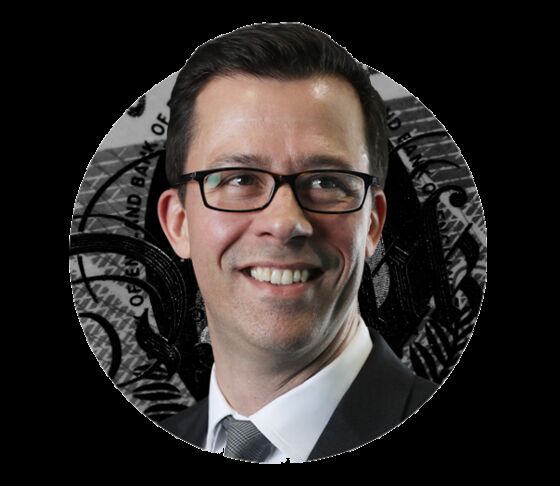 In a speech in London Tuesday, Vlieghe said that paring down bond holdings won't cause disruptions in market yield curves as long as it's properly communicated and done gradually. QE primarily affects curves by impacting expectations about future monetary policy, rather than pushing down long-term interest rates directly through portfolio rebalancing, he said.
Vlieghe's speech is his first since BOE officials voted to hike interest rates to 0.75 percent in August. Policy makers said in June that they'd consider reducing the stock of debt purchased under QE once their key interest rate reached 1.5 percent, down from 2 percent previously.
When the benchmark rate reaches that level, it "will again become the primary instrument of monetary policy," he said. "This is important because it means expectations of future policy rates can once again be influenced by changing current policy rates and continuing communication, exactly as was the case in pre-QE days."
The question of how to exit extraordinary stimulus plans is becoming more pressing for central banks around the world. The U.S. Federal Reserve has been allowing its balance sheet to shrink since October by steadily reducing how much it reinvests, while the European Central Bank is further behind, only poised to halt its current buying at the end of the year.
The BOE's guidance on QE is already an "important step" in communicating its approach to unwinding the plan, Vlieghe said, adding that "further communication can be expected," as the bank nears the date when the unwinding is likely to start. QE is not wholly responsible for the current shape yield curves, he said.
Vlieghe speech contained no hints on his current policy views, although in response to questions he later reiterated his view that one or two rate hikes pear year are probably needed. Traders are currently pricing in an about 70 percent chance of another hike in May next year, while a rate of 1.5 percent is not seen until well beyond the bank's two-year policy horizon.
Still, Brexit remains a question mark over future Bank of England policy. With about six months until the March deadline, talks have reached an impasse, boosting the chance of the U.K. crashing out of the bloc. Securing a deal is the difference between a 25-basis point rate cut or rate hike in May 2019, according to Bloomberg Economics analysis.
Following his speech, Vlieghe said the BOE is not at a point where it is going to change its assumptions for Brexit -- which are currently for a smooth and orderly outcome. Still, the bank's current guidance for "limited and gradual" rate hikes wouldn't apply if the exit is turbulent, he said.