Putin's Overhaul Casts Shadow on Russia's Bond-Haven Credentials
(Bloomberg) -- Vladimir Putin's government overhaul risks undermining the macro discipline that has made Russia a darling among bond investors.
Kremlin adviser Andrey Belousov, a prominent advocate of increased state spending and intervention in the economy, is likely to be appointed first deputy prime minister. S&P Global Ratings warned on Friday that spending pressures are "building up," but said it expects the new government to "broadly comply" with its conservative policies.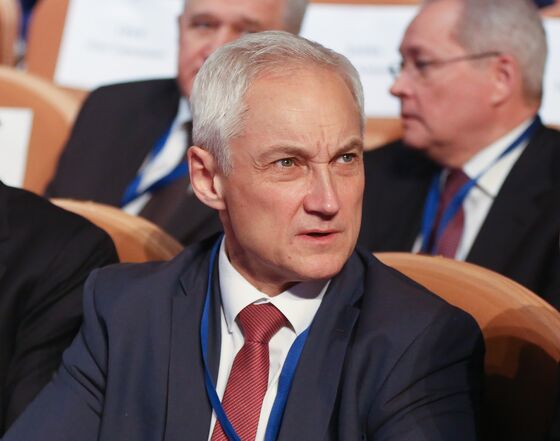 There could "be a shift toward a more state intervention," said Peter Sidorov an analyst at Deutsche Bank AG in London. That "could raise some eyebrows among investors."
Investors are bracing for a potential loosening of the purse strings as Putin seeks to boost growth and improve living standards in his final term as president. New Prime Minister Mikhail Mishustin is yet to name his new cabinet, but has said that he wants to focus on accelerating progress on delivering Putin's so-called National Projects, a $400 billion infrastructure spending program.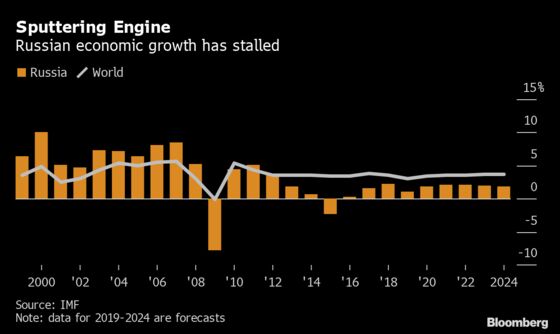 Putin also announced proposals to inject about about 4 trillion rubles ($65 billion) over four years in another batch of public spending projects. Russia's stock market surged the most in almost three months last week on optimism over the jump in spending.
In a speech in parliament last week, Mishustin vowed to stick with the current tight-money policies that have helped bring down inflation. Acting Finance Minister Anton Siluanov said that there are no plans to alter a fiscal rule that has boosted reserves and limited spending by diverting some oil revenue to a special fund.
Siluanov, who was also a first-deputy prime minister in the old cabinet, has presided over a period of fiscal tightening that has helped reduce the exposure of Russia's commodity-dependent economy to swings in global oil prices and U.S. sanctions. It has also kept Russia's bond market attractive to foreign investors, spurring inflows of about $16 billion last year.
Siluanov is likely to keep his post as finance minister but lose the first deputy prime minister title, the Izvestia newspaper reported. A weakening of Siluanov's position in the new cabinet would be seen as a "negative signal" for debt investors, Emerginomics economist Tatiana Orlova wrote in a research note last week.
Acting Economy Minister Maxim Oreshkin will likely move to the Kremlin to take up Belousov's old job, according to two people familiar with the matter. A former investment analyst, Oreshkin is well regarded by investors but also seen as an advocate of increased spending to boost growth.
What Our Economists Say:

"Even the most efficient team of technocrats would struggle to reach Putin's growth targets, without a deeper restructuring of the economy. But if the new government loosens the purse strings further, we could see some acceleration."

-- Scott Johnson, Bloomberg Economics
Spending on the National projects was meant to get underway last year but the plans were stalled after getting caught up in bureaucracy. As a result, inflation slowed well below a central bank's target and economic growth has struggled to break above 2%.
One of the architects of the plans, Belousov proposed in 2018 that the government could increase taxes on metals, mining and chemical companies to raise funding of about 500 billion rubles ($8.1 billion) a year. The plan was scrapped after the Finance Ministry ruled it would hurt the investment climate.
In 2018 he also spoke out against a proposed rate hike from the central bank in 2018, saying it would be "highly undesirable" to increase borrowing costs at a time when the government was focused on growing the economy. Bank of Russia Governor Elvira Nabiullina raised rates twice before the end of the year regardless.
"Investors may view the appointment with caution," said Natalia Orlova, chief economist at Alfa Bank in Moscow. "Markets were scared by his initiative to force metals companies to invest."