Powell's March Diary Shows Flurry of Calls Amid Mounting Crisis
(Bloomberg) -- Federal Reserve Chairman Jerome Powell spoke with his Chinese counterpart on the eve of an emergency Fed interest rate cut March 3, according to a record of Powell's diary that detailed intensive communication as the scale of the coronavirus pandemic became apparent.
Powell spoke for 17 minutes with People's Bank of China Governor Yi Gang on March 2, the first of 20 telephone calls and meetings detailed for that day, culminating in an hour-long emergency gathering of the Federal Open Market Committee at 7 p.m.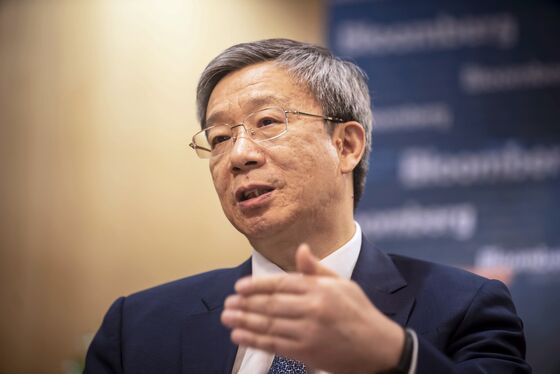 The FOMC announced a half percentage-point rate cut the following morning, lowering the target for its benchmark rate to 1.0% to 1.25%. On March 15, it cut the rate nearly to zero.
The diary paints a picture of the Fed chief in crisis-fighting mode, including multiple entries of "unscheduled telephone calls from home with staff and other government officials throughout the day" and a 30-minute meeting with staff on March 9 whose location was described as in a "Sensitive Compartmented Information Facility."
There was also a 42-minute phone call with an unidentified "outside expert" on March 6.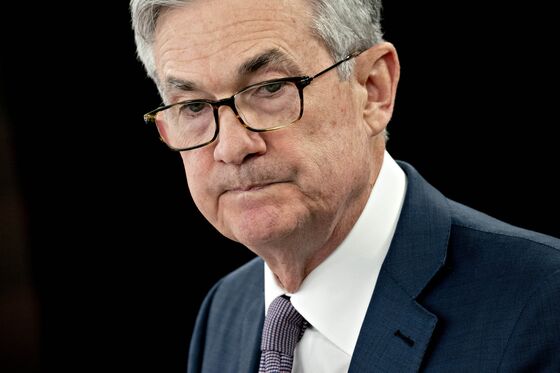 Outreach to foreign counterparts also included telephone calls with European Central Bank President Christine Lagarde on March 2 and five calls to the governor of the Bank of England: three to Mark Carney, who stepped down from the role on March 15, and two to his successor, Andrew Bailey on March 16 and March 17.
The Fed on March 15 announced coordinated action with the BoE, ECB and other major central banks to enhance dollar liquidity by lowering the pricing on their currency swap arrangements.
Powell spoke with President Donald Trump for 10 minutes by telephone on the morning of Monday, March 23, the diary shows. Trump had already publicly disclosed the conversation and praised the Fed chair's actions during the virus crisis after regularly rebuking him over the past year.
Powell also either met with or spoke to U.S. Treasury Secretary Steven Mnuchin at least 11 times during March, the diary shows.
Mnuchin has said he's working closely with Powell to protect the economy which has likely entered a steep recession as the businesses shuttered to limit contagion, forcing 30 million workers to claim unemployment benefit in the last six weeks.
The Treasury secretary has authorized nine emergency Fed lending facilities to keep credit flowing and help businesses -- both small and large -- stay afloat during the pandemic.