Powell Positions Federal Reserve for Pause: World Economy This Week
(Bloomberg) -- Federal Reserve watchers are tying themselves in knots around Jerome Powell's latest remarks. Trade drama is at a fresh high, and global growth is sputtering.
It's all giving us less time to mourn the impending doom of an icon of global summits, as leaders gather for what promises to be quite a show at the Group of 20 meetings in Buenos Aires this week.
Here's our weekly wrap of what's going on in the world economy.
The Fed's mildly dovish signals this week have markets dizzy, risking an over-exuberance about rate-hike scrapping next year. December's probably still on, even if Trump will hate it. One word in the vice chairman's speech might convince analysts that the Fed could be one-and-done from here. Meanwhile, the Treasury Secretary is poking around on Fed options outside of rate hikes. Any pause should be a boon to emerging markets next year, even if their own central banks have some unfinished (tightening) business. The bottom line in the central banking world is still that the era of easy money is ending, while fiscal spigots loosen up a bit. Mario Draghi reinforced a pledge for the ECB to stop net bond-buying before 2019, and here's a rich, long read on his life and times at the central bank.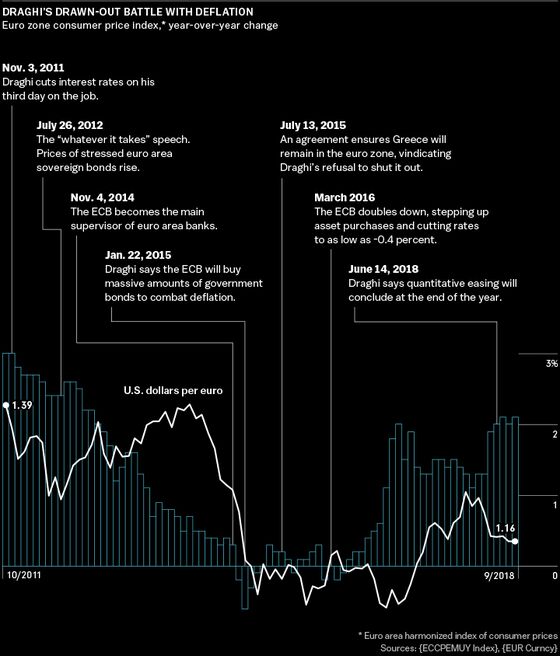 JAPAN INSIGHT: Yen's Fate Tied to Fed as Weakness Looms in 2019
Investors have to cross their fingers that there's more romance than rancor when Xi and Trump meet for dinner Saturday, amid mixed signals from both sides that have the smart base cases primed for disappointment. Trump's saying he's serious about boosting tariffs on China at the start of 2019, also throwing Apple Inc. into the crosshairs and threatening auto duties. He'll actually have a few wingmen for the rendez-vous in Argentina. For Xi's part, China's been finding its own new friends in Europe and India while trying to convince the world it's a globalization champion still moving swiftly to open its markets. Further signs of a Chinese growth slowdown could complicate that. For some reminders on how we got here in the trade war, here's a handy QuickTake.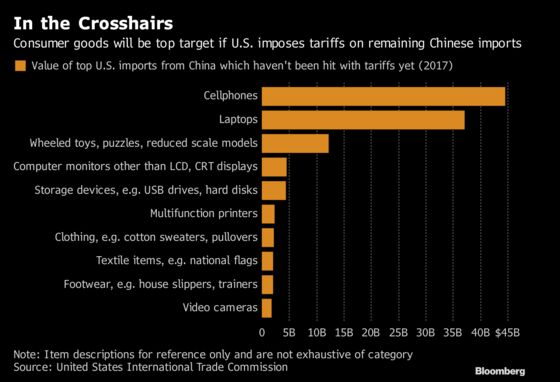 Steelmakers Battered as New Mill Plan Adds to U.S. Glut Concerns
The onset of the holiday season is prompting the usual exercises of reflection and prediction, and most pictures aren't so pretty. Global economic growth that had kept humming on little faith is now faltering, so the popular view is that growth is all out of sync again. Lackluster U.S. capital spending is giving us a fresh reason to worry about global demand. Brexit and Italy's budget didn't budge much further in crises with the EU. Mark Carney is as pessimistic, and Rome's five-month-old team has a pretty ugly report card. And the fire sale on oil is a boon for consumers, but it's less fun for producers, and the politics have gotten messy.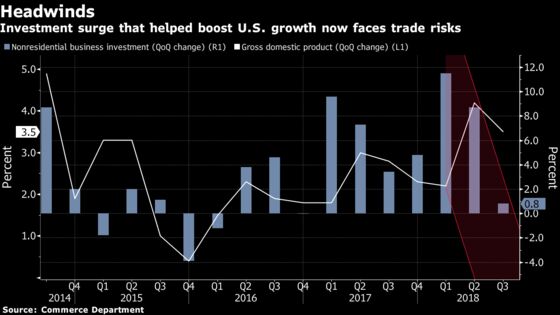 GERMANY INSIGHT: Risks Mounting for Europe's Strongest Economy
Early Indicators Show China Slowed for a Sixth Month in November