Dramatic Photos of Germany's Worst Flooding in Decades Capture Devastation
(Bloomberg) -- Heavy rains and floods are wreaking havoc in central Europe, with more than 100 dead in Germany and scores of people unaccounted for as houses collapsed and roads and bridges were destroyed. The scenes underscore the dangers of more extreme weather wrought by climate change, even to some of the world's most advanced economies.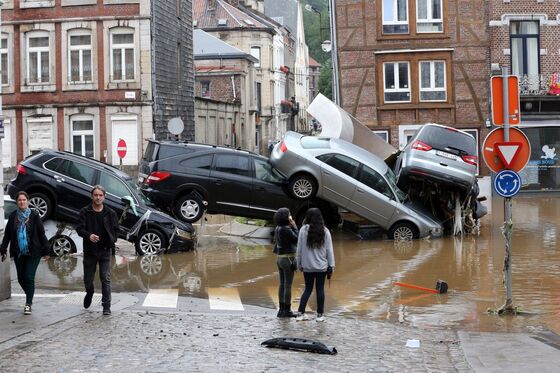 The devastation struck the same week that European Union leaders proposed the most ambitious package of climate measures ever attempted by a major economy. While Germany was hardest hit, heavy rains Wednesday night and into Thursday also swamped parts of Luxembourg, the Netherlands and Belgium.
"Science tells us that with climate change we see more and more extreme weather phenomena that last longer," European Commission President Ursula von der Leyen said at a press conference in Dublin on Friday. "It is the intensity and the length of these events where science tells us this is a clear indication of climate change and that this is something where it really, really shows the urgency to act."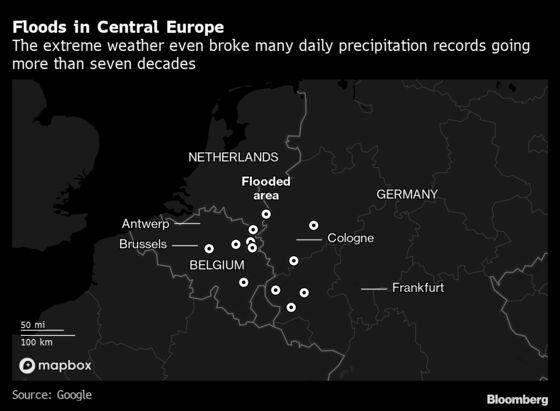 It takes time to conduct the analysis to determine how exactly a specific meteorological event is linked to climate change. But scientists have shown that as the temperature contrast between the equator and the poles decreases, due to warming in the Arctic, the jet stream weakens causing it to buckle and pin large high and low pressure systems in place above North America, Europe, and Asia. Under these highs, temperatures often soar, while persistent rains fall where the lows are entrenched. In addition, as the Earth gets warmer, the atmosphere can hold more water, meaning any rainstorm can become more intense. 
The amount of rain that usually falls over the space of two months fell in just twelve hours in some parts of eastern Germany and northwestern France, said Frederic Nathan, a forecaster with Meteo-France. "Global warming tends to bring more extreme precipitations," he said. "We have seen five or six cold spells since the beginning of June, which is something quite rare for this time of the year that we have certainly not seen in recent times."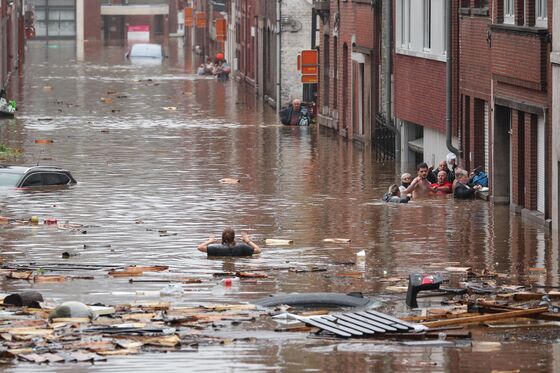 In Belgium, waters are still rising downstream on the Meuse river that flows through to the Netherlands. The southern province of Limburg was hit hardest in the Netherlands as thousands of people living there were forced to leave their homes and businesses closed.
Liset Meddens, the director of nonprofit Fossielvrij NL who grew up in Limburg, said people have to be prepared for more natural disasters as the planet warms. "The water, the heat, the fire, the drought, it's going to affect us all, and those in the most vulnerable positions the most," she said. "Governments and financial institutions must stop financing the fossil fuel industry."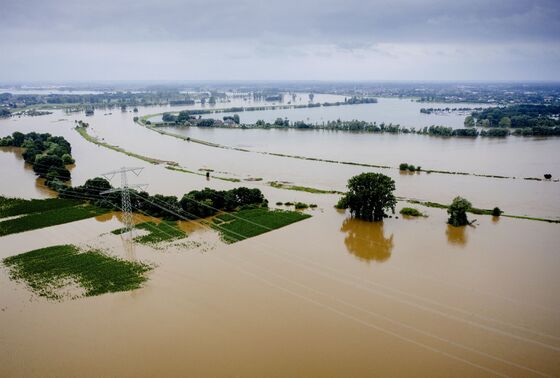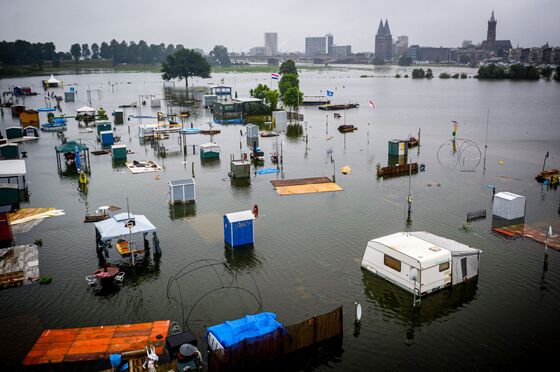 Some regions in western Germany smashed daily precipitation records going back seven decades. The Kall-Sistig weather station in North Rhine-Westphalia recorded 144.8 millimeters of rainfall over a 24-hour period, breaking the previous record of 82.7 mm set in 1947. "You can imagine this sort of stuff happening in Asia, but not here," Edgar Gillessen told the BBC, as his village of Schuld suffered severe damage.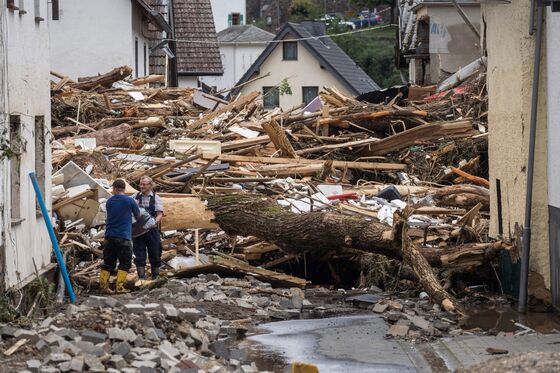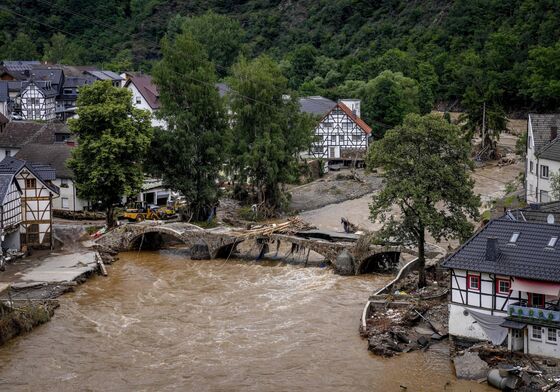 The floods are the latest in a series of extreme weather events this summer, which has already seen record-breaking heatwaves from the U.S. Pacific Northwest to Scandinavia and wildfires in Siberia.
"This is not normal, this is a climate crisis," said Tonny Nowshin, German team lead at the nonprofit 350.org. "Now we are experiencing the impacts here in Europe, as we've seen them disrupting communities and ruining livelihoods around the world, from flooding in Indonesia to wildfires in North America."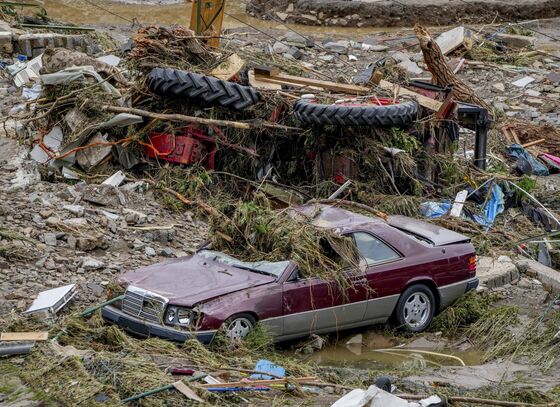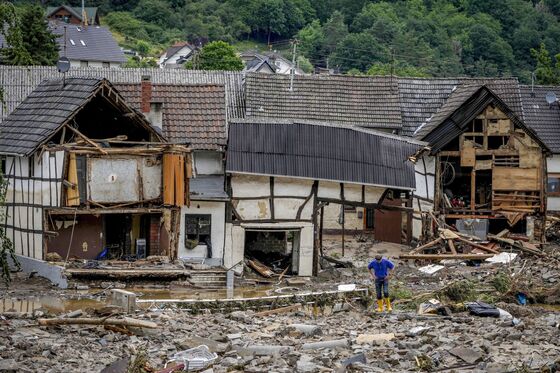 In Liege, one of Belgium's largest cities, people were asked to evacuate homes in the city center. The floods halted parts of the country's train network and flooded road tunnels in Brussels. 
"The cause of the heavy rain seems to be a warm conveyor of moist air from the north, which has dumped huge quantities of water on already wet ground," said Hannah Cloke, a professor of hydrology at the University of Reading. "These kinds of high-energy, sudden summer torrents of rain are exactly what we expect in our rapidly heating climate."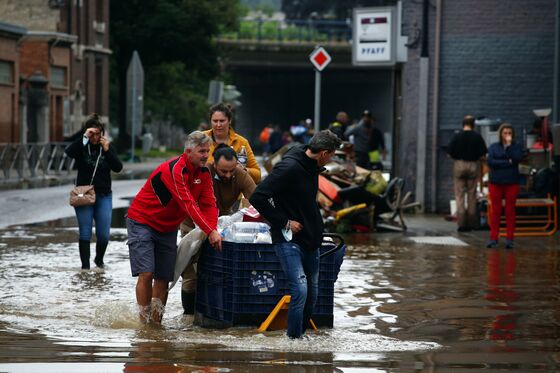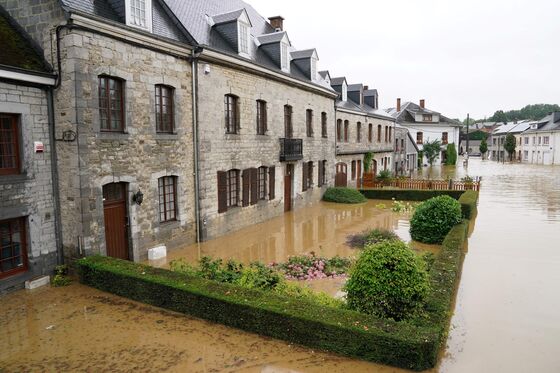 Scientists warned that such events will become more common. "The rainfall we've experienced across Europe over the past few days is extreme weather whose intensity is being strengthened by climate change," said Friederike Otto, associate director of the University of Oxford's Environmental Change Institute.  It "will continue to strengthen further with more warming."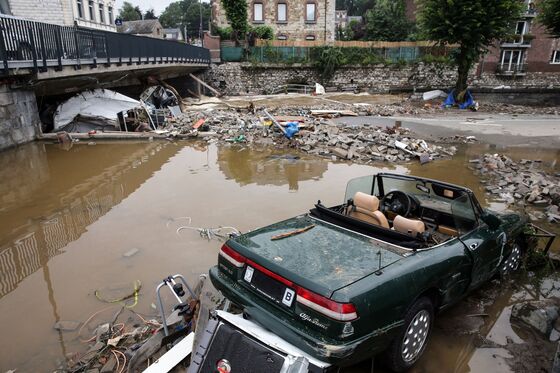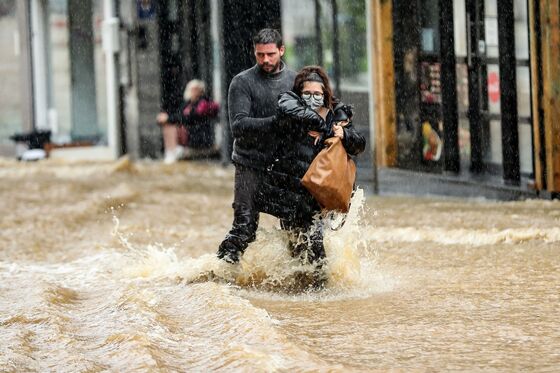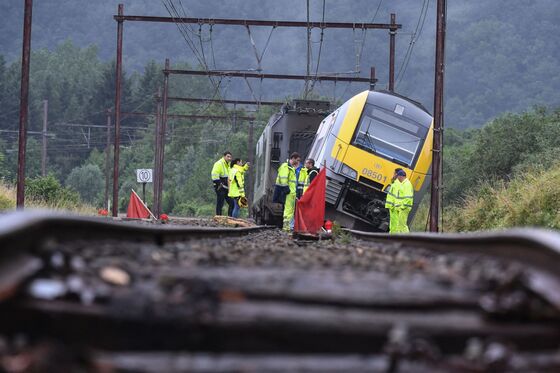 Thousands of Germans were left in the dark as utilities were forced to curb electricity supplies. Chancellor Angela Merkel interrupted her U.S. trip on Thursday to make a statement in which she pledged swift federal government assistance backed by "all the power of the state." Defense Minister Annegret Kramp-Karrenbauer said all of Germany's armed forces not involved in missions abroad were focusing their resources on the recovery effort.
"With climate change we do expect all hydro-meteorological extremes to become more extreme," said Carlo Buontempo, the director of the Copernicus Climate Change Service. "What we have seen in Germany is broadly consistent with this trend."