PBOC's Yi Calls for More Credit to Keep Economic Growth on Track
The People's Bank of China asked commercial lenders to increase credit support to the country's economy at a Tuesday meeting, a move aimed at putting a floor under an economic slowdown.
The financial sector should "put development as the first priority" while serving the real economy and making sure that economic growth will stay in a reasonable range, the central bank said after meeting with commercial lenders on the current credit situation.
"Economic downward pressure has been on the rise, and the pressure for social credit to contract remains in some areas," the PBOC said in a statement.
Greater credit support is needed to support the economy, and broad money supply and aggregate financing should grow in step with nominal gross domestic product, the statement cited PBOC Governor Yi Gang as saying at the meeting.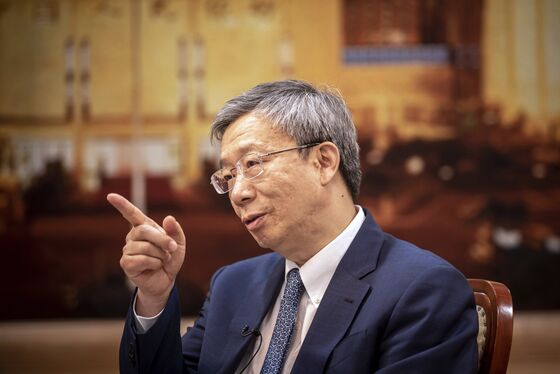 The meeting signals policy makers' growing concerns on the outlook after China's economic growth slumped to its slowest in decades in the third quarter. The moderation has appeared to continue into October, with credit expansion slowing more than expected.
It's the second time in a week that the central bank has warned against greater difficulties down the road. The bank conducted two baby-step cuts to the interest rates it charges to banks for 7-day funding and one-year funding earlier this month in order to help nudge down overall borrowing costs.
Industrial and Commercial Bank of China Ltd., Agricultural Bank of China Ltd., China Construction Bank Corp., China Citic Bank Corp., Shanghai Pudong Development Bank Co. and Industrial Bank Co. were all at the meeting, PBOC said in the statement.