PBOC's Guo Urges Better Management of Interbank Market, Reserves
(Bloomberg) -- People's Bank of China's Party Chief Guo Shuqing said the country's interbank market should strengthen self-discipline and better balance risk control with development.
The interbank market faces new challenges with shifts in China's economy as global conditions change, and it should be more market-oriented, Guo said during a visit to the National Association of Financial Market Institutional Investors Friday, according to a statement published on the PBOC website Saturday.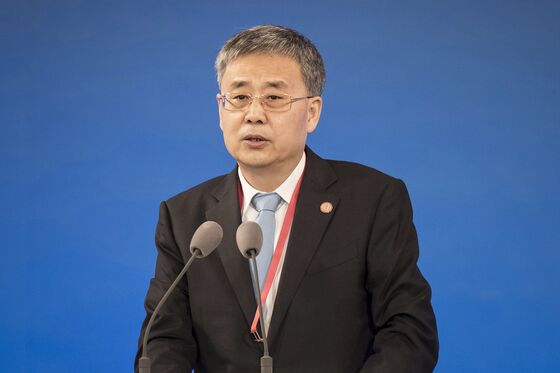 Guo, also chairman of the China Banking and Insurance Regulatory Commission, paid a visit to the investment center of the State Administration of Foreign Exchange, which manages the country's $3.1 trillion foreign exchange reserves. He said the platform should improve reserve management, serve national strategy and protect economic security in 2019.