One of ECB's Last Pre-Lehman Policy Makers Takes Lap of Honor
(Bloomberg) -- One of the few remaining European Central Bank Governing Council members who was in office before Lehman Brothers collapsed will attend his final monetary-policy meeting in Frankfurt this week.
Ewald Nowotny, who took over as governor of Austria's central bank on Sept. 1, 2008, retires at the end of August. Together with ECB President Mario Draghi and Executive Board member Yves Mersch, he is one of just three Governing Council members left to have participated in the institution's early crisis response.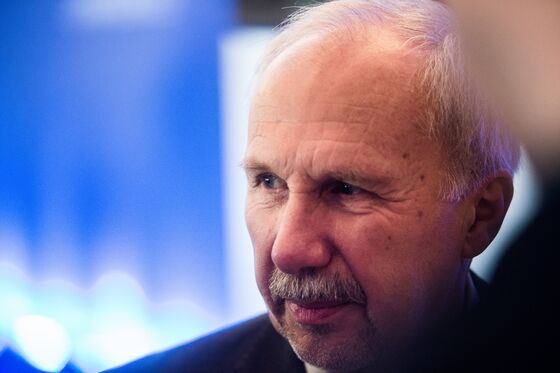 Nowotny, 75, witnessed the globally coordinated interest-rate cut in October 2008 -- the first of 16 reductions (and two hikes) the ECB made during his tenure -- the Greek debt crisis, the revamp of regulatory oversight, negative interest rates, Draghi's "whatever it takes," and quantitative easing.
The former university professor, who was previously a vice president of the European Investment Bank in Luxembourg, taught at Harvard and led one of Austria's biggest banks, was drawn toward his current job at an early age.
As a young boy, he lived in then allied-occupied Vienna near the building that is now the Austrian central bank, when U.S. forces used it as a headquarters. Young Nowotny was impressed by their big American cars and generous handouts of chewing gum. He vowed that this would be his place of work some day.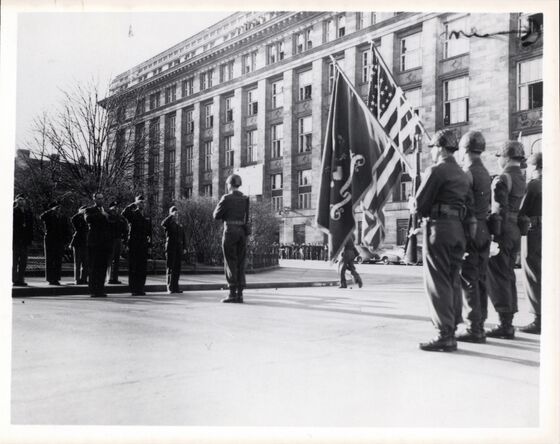 During his 11 years as central-bank governor, Nowotny has been a frequent contributor to the public policy debate, reliably commenting on most of the economy's twists and turns and the resulting ECB decisions.
Like his Austrian predecessors, he has typically been on the hawkish side, arguing in favor of a less expansionary monetary stance. Despite of a few slips of the tongue, he hasn't garnered the same fury some of his colleagues such as Germany's Jens Weidmann have experienced. In one recognition of his seniority, Nowotny was appointed chairman of the ECB's audit committee last year.
Nowotny will be succeeded by Robert Holzmann, 70, who is one of at least seven new central bankers to join the 25-member Governing Council this year. The incoming governor has given little away about his monetary-policy views.
Like all retiring ECB Governing Council members, Nowotny is set to be presented with an antique map at Wednesday's pre-decision-day dinner -- a tradition already observed by Draghi's predecessor Jean-Claude Trichet. It will be the final leaving ceremony the president will host before retiring at the end of October. If history is a guide, Draghi himself will be sent off with a 'Declaration of Greatness' prepared by his staff.