New Age of Conflict, EU's Italy Worry and Tiny Turkeys: Weekend Reads
(Bloomberg) -- This week we bring you two stories about the new age of armed conflict. The secretive owner of a private army known as Vladimir Putin's "chef" is extending his reach into Africa, while in the Middle East, U.S. President Donald Trump's ally Saudi Arabia is waging war in Yemen with a coalition of fighters that include Islamist militants with links to Al-Qaeda.

Back in the U.S., the booming economy may be helping reduce the number of homeless people overall, but in many cities it's making the problem worse. The U.K. is also discovering that, as it still struggles to finalize its agreement to leave the European Union, the bloc itself is moving on to tackle bigger problems. We hope you enjoy these stories and others in this edition of Weekend Reads.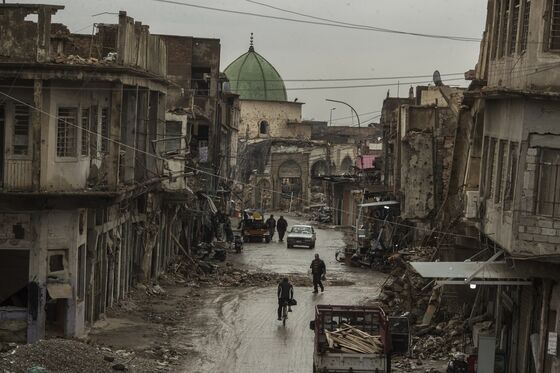 Democrats' Top Election Lawyer Road Tests 2020 Legal Strategies
Florida's close-run Senate election was a loss for the man who Trump labeled the Democrats' "best Election stealing lawyer," but the contest may have boosted his party's chances there in 2020. As Bill Allison reports, Marc Elias pulled every possible legal lever to get absentee, mismarked, and irregular ballots counted in a trial run for the vote in two years.

Sorry, Britain. The EU Is More Worried About Italy Than Brexit
One of the main mantras of Brexit supporters is that Britain needed to escape a continent in disarray, but now it's the U.K. that's trying to figure out how to keep food and medical supplies flowing and investors from moving abroad. As Rodney Jefferson, Alan Crawford and John Follain explain, the European Union can handle losing London, but it really wants to keep Rome.

Putin's Indicted 'Chef' Descends on Africa, Mercenaries in Tow
The secretive businessman known for his Kremlin catering work is alleged to have helped Russia seize parts of Ukraine, turn the tide in the Syrian war and meddle in U.S. elections. Henry Meyer, Ilya Arkhipov and Aina Rahaglala write about how he's now reaching deep into Africa with an army of mercenaries and spin doctors to cash in on his newfound expertise.

Soaring Housing Costs Worsen Homelessness in Richest U.S. Cities
The U.S. economy is booming, but that's a problem if you can't afford a place to live. Noah Buhayar and Esmé E Deprez tell the story of L., an anthropology professor caught up in a disturbing trend in homelessness – after creeping lower over the past decade, it's now spiking in many cities.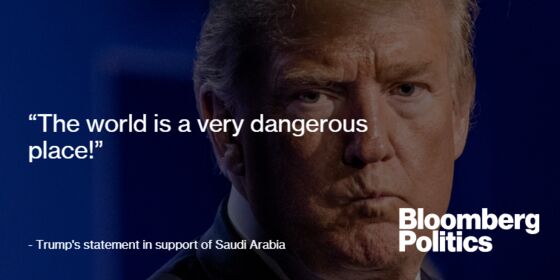 South Africa's Path to Just Land Reform Is Riddled With Pitfalls
South Africa's Natives Land Act of 1913 stripped most black people of the right to own property, a policy reinforced by apartheid, the decades-long system of racial segregation. Sam Mkokeli reports that, more than 20 years after white-minority rule ended, the ruling African National Congress has made limited progress in righting historical wrongs. 
Twitter CEO Gets Trolled After Wading Into India's Caste Debate
Twitter's Jack Dorsey landed himself in a raging controversy in India by posing for a photo with a sign alluding to the touchy subject of the country's caste system. Saritha Rai tells how that, after the image went viral, Dorsey was trolled on the social network he built.

And finally … Small birds had a big moment this week. Leslie Patton and Lydia Mulvany report about the growing trend of tiny turkeys gracing Thanksgiving tables as the millennial generation's ongoing campaign to remake American gastronomy. The holiday depicted by Norman Rockwell—Grandma showing off a cooked bird so plump it weighs down a banquet plate—is still common. But smaller families, growing guilt over waste, and a preference for free-range fowl have all played roles in the emergence of petite poultry as a holiday dinner centerpiece.