Milken Conference Guests Debate Whether China Is Uninvestable
(Bloomberg) -- Diverging views at the Milken Institute Global Conference showed the difficulties big money is having in trying to figure out whether China's markets are a sinkhole or an opportunity.  
"China is uninvestable," Scott Minerd, global chief investment officer at Guggenheim Partners, which oversees more than $255 billion, said at the conference. 
Beijing's sweeping anti-monopoly probes against its biggest technology companies, cybersecurity reviews on foreign listings and a decision to ban profits in after-school tutoring companies, have sent shock waves through global financial markets. President Xi Jinping campaign for "common prosperity" and its potential impact on the economy, has also rattled the investors.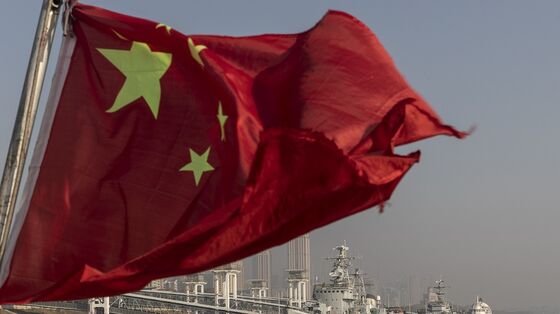 The Shanghai Composite Index has gained just 3.5% this year, trailing the 16.6% gain for the MSCI World Index.
Not all are as bearish. "I wouldn't say it's completely uninvestable," said Joshua Friedman, co-chairman and co-chief executive officer at Canyon Partners, who recently financed a real estate project in London with a Chinese sponsor. There's "excessive alarm" in the property market which resulted in an "extraordinarily great" opportunity with that deal, he said.
Powerhouses such as Blackstone Inc. and Elliott Investment Management have also signaled that investments in China is still possible, while George Soros has warned against further investments in the world's second-largest market.    
China's real estate sector has emerged as another big source of worry. The nation's home prices fell in September for the first time in six years and debt woes at China Evergrande Group have prompted jitters across the globe.  
Cathie Wood, chief executive officer at Ark Investment Management, reiterated her bearish view on China at the Milken gathering, highlighting the risks in the real estate sector.   
"If the prices are going down which they have been, I think that could really hurt consumer confidence.," she said. "I think it already is."