Mexico Central Bank Nominee Sees Rate Cuts in 2019 as CPI Slows
(Bloomberg) -- The economist tipped to be Mexican President-elect Andres Manuel Lopez Obrador's first central bank board nominee said he expects policy makers to cut the key interest rate starting next year given the outlook for slowing inflation and growth.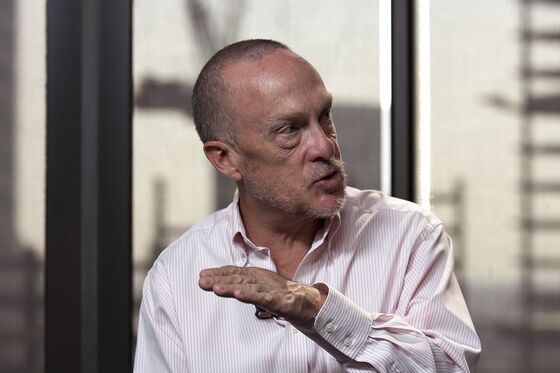 Policy makers have room to ease even as the Federal Reserve tightens, Jonathan Heath, a former chief economist at HSBC Holdings Plc in Mexico, said in an interview on Friday. Such a move would represent an about-turn from the previous three-year period, when the central bank more than doubled the key rate to a nine-year high.
"Next year we're likely to be in a period where the economy is going to decelerate, and, at the same time, we will have inflation going down," Heath said. "I believe that in the appropriate moment next year they will begin to reduce rates, though perhaps cautiously."
Banco de Mexico's key rate is 5.5 percentage points higher than the Fed, down from the 6 points earlier this year that was the most since 2009. "Banxico has sufficient maneuvering room to reduce by 1 to 1.5 points the differential with the Fed," Heath said.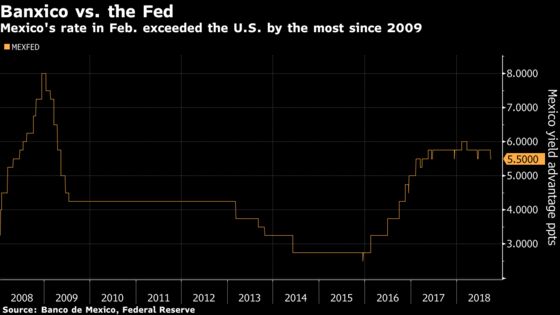 The central bank held its key rate at 7.75 percent at its meeting on Thursday, saying that it will take necessary actions to meet its price target while monitoring a transitory inflation spike. Going forward, policy makers will watch the peso's pass-through to prices, Mexico's monetary policy stance relative to the Fed and the strength of the economy, standing ready to maintain or strengthen its action to slow inflation to the 3 percent goal, the board said.
Heath's view is in-line with the average forecast of economists surveyed by Bloomberg, who expect policy makers to cut the rate a half point in the second quarter of next year and continue lowering it through December. Annual inflation in the first half of September stood at 4.88 percent, below the five percent median estimate from analysts in a Bloomberg survey.
Heath, 63, has spent more than 30 years working as an economist, doing his own research and advising banks and investors since graduating with a doctorate in economics from the University of Pennsylvania. Health said that he is a "lifelong Banxico watcher" and considers his monetary policy views to be balanced, neither hawkish nor dovish. He added that he considers his viewpoint to be "data driven."
Health dismissed the idea that the central bank has only a single mandate of price stability, noting that policy makers increased interest rates at times when inflation was near its 3 percent target and decreased at times when it was running above target, like during the 2009 financial crisis. Establishing an explicit dual mandate, as the Fed has, would mix the central bank, which is autonomous, with politics, he said.
"If the Bank of Mexico had only one objective as opposed to a priority objective, and were truly obsessed with lowering inflation as many people say, its monetary policy actions would have been different," Heath said.
Lopez Obrador intends to nominate Heath after he takes office on Dec. 1, and he's expected to be approved by the Senate for an eight-year term beginning in January, replacing Manuel Ramos Francia.