Fed's Mester Open to Faster Taper to Win Space for Rate Hike
(Bloomberg) -- Federal Reserve Bank of Cleveland President Loretta Mester said she is "very open" to scaling back the Fed's asset purchases at a faster pace so it can raise interest rates a couple of times next year if needed.
"Making the taper faster is definitely buying insurance and optionality so that if inflation doesn't move back down significantly next year we're in a position to be able hike if we have to," Mester said in an interview with Kathleen Hays on Bloomberg Television Wednesday. She said that recent data "have come in supportive of that case, so I'm very open to considering a faster pace of tapering."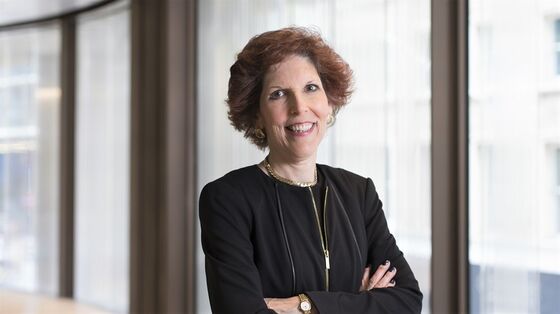 The U.S. central bank is currently set to phase out its asset-purchase program in mid-2022 under a plan announced at the start of November to slow buying by $15 billion a month. But the Fed could vote to accelerate the taper process to curb inflation, which has been accelerating in recent months and has become more persistent than forecasters, including those at the central bank, once expected.
"Right now, with the inflation data the way it is and with the job market as strong as it is, I do think that we have to be in a position that if we need to raise rates a couple of times next year we're able to do that," said Mester, who votes on policy next year.
Asked if she favors quickening the taper so it ends in March, Mester said that right now, she would support completing the wind-down in the first quarter or early in the second quarter "given what we know about the economy."
Fed Chair Jerome Powell said earlier Wednesday that "it's appropriate that we consider at the next meeting tapering faster so that it wraps up a few months earlier." Policy makers next meet Dec. 14-15.
Mester's comments come after a handful of regional Fed presidents, including Mary Daly of San Francisco and Raphael Bostic of Atlanta, said recently that they would consider a faster pace of tapering if economic data remained strong.