Merkel Legacy Is a German Jobs Boom for Europe's Star Economy
(Bloomberg) -- Angela Merkel is quitting while she's ahead from an economic perspective.
Her 13-year term as German Chancellor so far has seen unemployment tumble from sky-high levels to record lows, output overcome the deepest economic crisis since the Great Depression, and the country reaffirm its role as a global manufacturing powerhouse. In five charts and a map, we look at her economic track record, and what it says about the challenges ahead.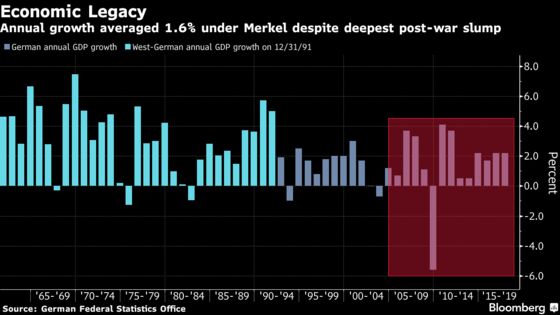 Merkel said on Monday that she'll quit as head of her Christian Democratic party and won't run for another term as chancellor when her term ends in 2021.
Since she took over in 2005, Germany's economy has on average outperformed the broader euro zone, battling through crises in Europe and globally. That's in no small part due to its export prowess. The flipside is that it's especially exposed to developments outside its borders, be it a Chinese slowdown or U.S. tariffs.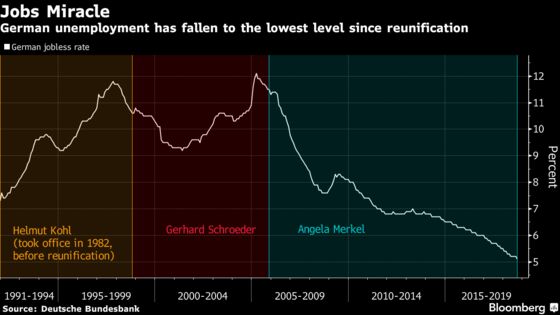 Nowhere is the Wirtschaftswunder -- or economic miracle -- more evident than in the labor market, where new jobs are added month after month and the unemployment rate has more than halved to the lowest since reunification. Even the arrival of about 1 million refugees in 2015 barely registered in the jobless statistics.
Yet while Merkel was in charge throughout, economists pin the achievement on reforms introduced under her predecessor, Gerhard Schroeder, which she tinkered with but never substantially altered.
As she prepares to exit, Germany is finding one downside to such low unemployment -- companies are struggling to find the right skills, which could put a brake on growth.
What Our Economists Say:
"Good luck or good judgment? It's impossible to know exactly how Germany's economy might have looked without Angela Merkel. But we can reason that much of the huge fall in unemployment in recent years would probably have happened anyway."

-- Jamie Murray, Bloomberg Economics
Budget discipline and debt-aversion -- always part of the German psyche -- became almost an obsession during the euro crisis. The country has been leading by example, posting budget surpluses and reducing its debt burden.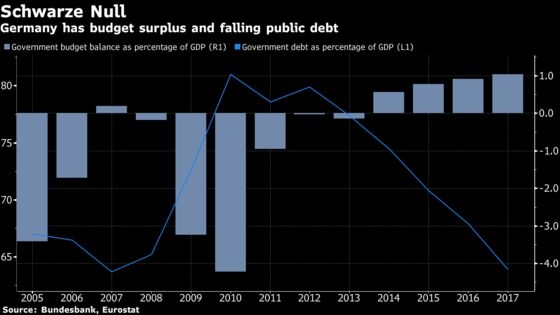 Merkel's long-time Finance Minister Wolfgang Schaeuble made the so-called Schwarze Null -- or black zero, a balanced budget -- a political mantra. Too much so, according to some of Germany's European partners who thought the nation should have taken the opportunity of ultra-low interest rates to invest in public infrastructure.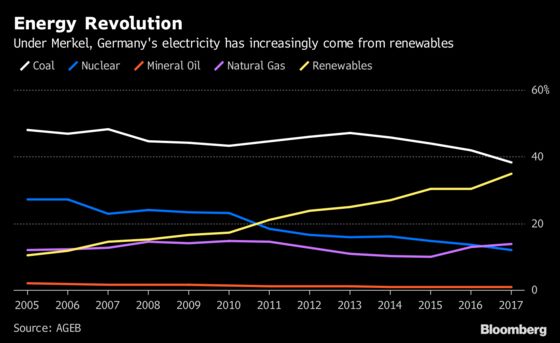 Another hallmark of the Merkel era has been the shift toward green energy. The chancellor decided to turn away from nuclear power after Japan's Fukushima disaster in 2011, and the country is curbing its traditional reliance on coal. Instead, it's invested heavily in boosting renewable sources.
The change has been remarkable but it might not be enough to meet ambitious emission-reduction goals. Moreover, the shift has pushed up electricity costs, and industry groups warn that this is sapping the competitiveness of energy-intensive industrial firms.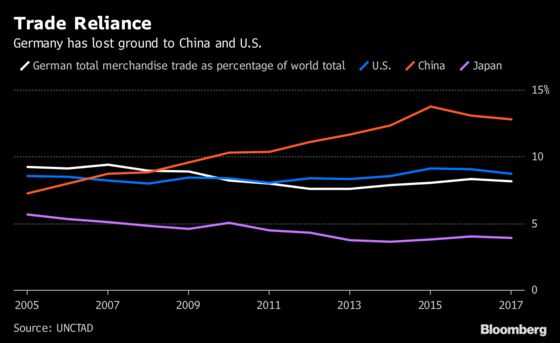 While Germany remains one of the world's top manufacturing nations, it's facing stiff headwinds from Chinese competition, the rise of electric cars and the digital economy. An aging population that's shrinking the pool of available workers only adds to those risks.
Inequality remains another challenge, as residents -- and voters -- of the country's eastern states might attest.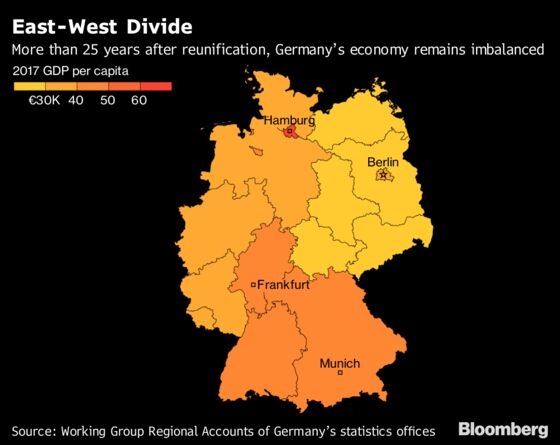 "Merkel became Germany's chancellor at an opportune time that saw her enjoy some of the reform fruits for which her predecessors sowed the seeds, but this certainly does not sum up her chancellorship in a fair way," said Katharina Utermoehl, senior economist at Allianz in Frankfurt. "Too little has been done to address pressing issues such as low productivity or the demographic challenge."