Medicare-for-All Threatens Jobs in State Vital to 2020 Democrats
(Bloomberg) -- Democratic presidential candidates Bernie Sanders and Elizabeth Warren have a promise for workers who would lose jobs under their Medicare-for-All plans. They'll be taken care of, with billions set aside for retraining. As Warren's campaign website puts it: "No worker will be left behind."
Tell it to Bob Stein, who sells health benefit plans to employers near Minneapolis.
"I'm 55 years old. What am I going to do? Sell cars?"
The government-run health plan endorsed by Sanders would so radically transform the health care system that it's unlikely to be enacted swiftly should he became president, even if Democrats also controlled Congress. That may not matter in Minnesota, a traditionally Democratic state awash in health system work, including the highest percentage of insurance-related and medical device jobs in the country. 
It's a place where employment is a strong counter-argument to a cheaper, simpler health-care system, whether it's a fast transition championed by Sanders or the slower rollout now envisioned by Warren: Why would you vote for someone who wants to take away your job?
Retraining promises don't fix that, said Stein, who's been in the business since 1986. It's "the same kind of thing Hillary Clinton said that made people so mad," he said, referring to the 2016 Democratic presidential candidate's infamous remarks about putting coal miners out of business. "These are professional level jobs they're talking about."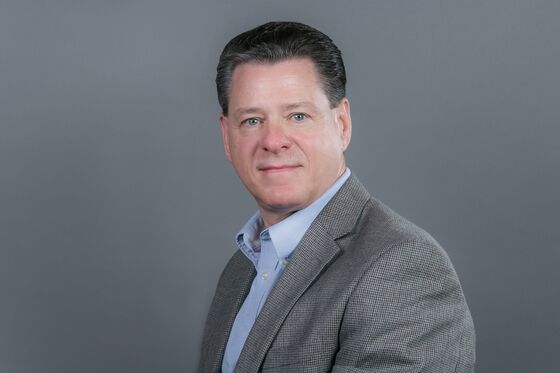 Medicare for All's potential job impact could be a distant warning bell for the Democratic Party as primary season takes off. While Minnesota voters have gone for just three Republican nominees in 88 years, President Donald Trump's campaign is treating it as a swing state. Trump lost it to Clinton by 1.5 percentage points, or about 45,000 votes, in 2016. Minnesota's insurance-related and medical device employment is concentrated in blue counties, including Hennepin County, which includes Minneapolis and is home to United Health Group, the largest insurance company by revenue.
It's not only Minnesota, of course, that would see labor market disruptions if the single-payer dream became reality. Medicare for All would make a vast army of workers unnecessary even if it leaves many households better off.
There's an unlikely parallel for the policy debate over universal healthcare. The free-trade agreements of the 1990s also promised broadly shared benefits — but as it turned out, they came at the expense of wrenching change concentrated in some industries and regions.
Medicare for All, supporters say, would save money for most households — and save lives among the millions who don't have health insurance. On the flip side, there would be no need for health insurance brokers, underwriters, claims processors, customer service reps, and bill collectors. Even some health care professionals could lose work. University of Massachusetts economist Robert Pollin predicts roughly 2 million lost jobs nationally.
Pollin supports single-payer. He says it will eliminate a "massive amount of administrative waste," which inevitably means lost jobs.
Those claiming a new government-run system would absorb those workers are fooling themselves, he said. Single-payer "won't save money unless there are major lay offs. For supporters such as myself, it's a burden to recognize that, be honest about it and then take the next step."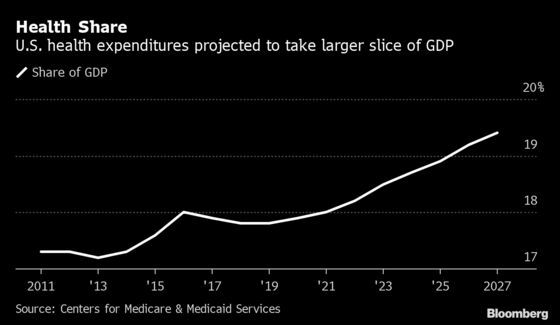 Insurance jobs won't be the only losses, according to Katherine Baicker, dean of University of Chicago Harris School of Public Policy. Some health professionals will — and should — lose jobs, she said.
"If the goal is to make health care more available, more efficient and less expensive, that means we actually should be spending less money on people in health care," Baicker said.
Lower government reimbursements will hit hospitals that now get two-thirds of their revenue -- and all their profits -- from the third of patients with higher-paying commercial insurance, said Sam Glick, a partner with the New York-based Oliver Wyman consulting firm. Higher customer volume and lower administrative expenses likely won't be enough to avoid job cuts, he said.
"Nursing is one of the few middle class jobs left. I think that's one we see hit," he said.
That's news to the Minnesota Nurses Association, which is all in on single-payer.
On an icy evening in St. Paul, at a storefront office overlooking the state capitol, association director Rose Roach talks excitedly about single-payer moving nurses out of insurance call centers where many work now.
"From the nurses' point of view, they would like those people back at the bedside and actually providing health care, as opposed to sitting in a cubicle reviewing some one's case from a distance," she said.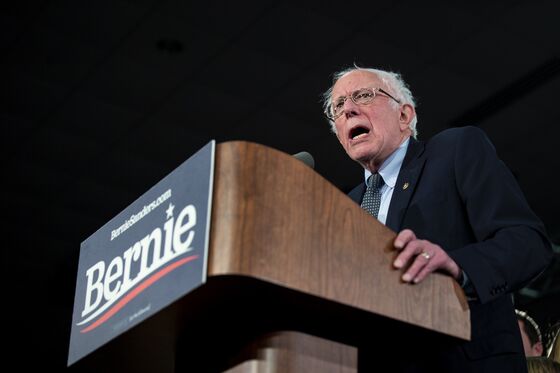 Health care employs 12.6% of Minnesotans and insurance carriers another 1.4%, according to state data. The jobs run the gamut, said Shaye Mandle, president of The Medical Alley Association, a trade group whose members employ more than a half-million Minnesotans in health fields ranging from huge companies to startups, many in Hennepin County.
"United Health alone has 30,000 employees here," said Mandle. "We have the most densely concentrated medical device employment in the country. Medtronic and Boston Scientific, that's another 10,000 each."
What that means for Minnesota's presidential race is an open question. Democrats need Hennepin, which produced nearly half of Minnesota's 2016 turnout and gave Clinton nearly 10 times more votes than her statewide victory margin. Olmstead County, home to Mayo Clinic, the state's biggest employer, chose Clinton narrowly. So did St. Louis County, where United Health has a massive call center.
Still, "I don't think a lot of Minnesota citizens connect the dots about jobs," said Molly Jungbauer, whose consulting company does a third of its business with insurance companies. Voters are more concerned about high health care costs, she said.
Those voters count, said U.S. Representative Angie Craig, a Democrat who beat a Republican incumbent and former right-wing talk show host in 2018. Although she doesn't support Medicare for All, she said health care costs are her top issue because it's "the number one thing my constituents talk to me about."
Michael Bloomberg is seeking the Democratic presidential nomination. He is the founder and majority owner of Bloomberg LP, the parent company of Bloomberg News.
State Senator John Marty, a longtime single-payer supporter, also believes jobs will take a back seat to health-cost concerns. "Jobs will be a big hit," he said. "It's a very important issue that we have to address. And we have."
But he believes Medicare for All could win back rural voters who went for Trump: "The easiest way to get them is to drive down the rural highways and see the signs for Saturday night fundraisers for the so-and-so family's kid with leukemia."