Markets Are Too Bearish Given Robust Economy, UBS's Weber Says
(Bloomberg) -- The sense of pessimism that's marked the beginning of 2019 is overdone.
That's according to UBS Group AG Chairman Axel Weber, who says the rout on global markets is overshadowing a still relatively good performance for economic growth and for trade.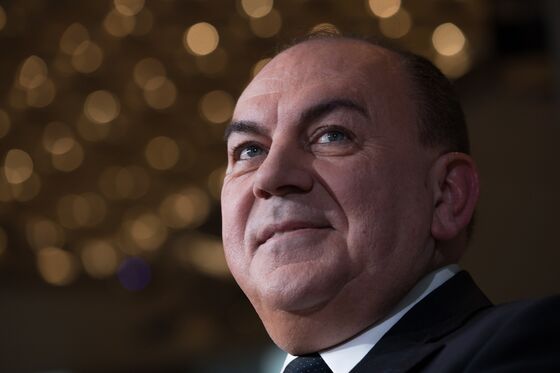 "The market in my view is taking too bearish a view on the economy," Weber, a former European Central Bank policy maker, told Bloomberg Television. "There's less of an upswing than we might have seen last year but we still have a relatively good global economy and we still have a relatively good performance on trade."
While Weber said it's likely that the Federal Reserve will slow its pace of interest rate increases in 2019 amid signs of a fading impact from tax cuts, he also said it's too soon to be talking about a U.S. recession.
"We are still facing a very favorable outlook, both for corporate earnings and for growth, so I think the market is running a bit ahead of itself in starting to price in a recession."
The UBS Chairman said he's hopeful that negotiations between the U.S. and China to resolve their ongoing trade war will reach a resolution, describing planned talks this week in Beijing as a very positive signal.
Still, it may take time before a final agreement can be worked out, he said.
"Very often these agreements are never done early on, they are always done in the last leg of those negotiations," Weber said.