Malaysia to Cut 2021 GDP Growth Outlook, Likely Close to 4%
Malaysia will lower its economic growth outlook for this year due to movement restrictions against Covid, the country's finance minister said, signaling the government may forecast expansion around 4%.
While there's optimism that the current surge in cases can be contained and lockdowns can be eased, the government still expects to lower its gross domestic product estimate for 2021, Finance Minister Tengku Zafrul Abdul Aziz said Monday in an interview with Bloomberg TV.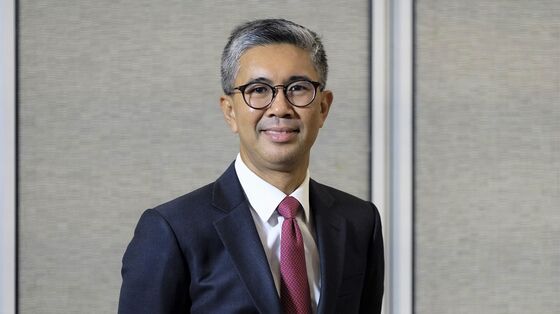 "We're in the midst of revising to a lower number and will share the exact number after we get data from the ground," Zafrul said. Asked if the forecast could be cut to around 4%, Zafrul responded that it could be "around the range you mentioned." The government has already said it will revise the outlook, currently at 6%-7.5%, next month.
Pressure is mounting on Prime Minister Muhyiddin Yassin with lockdowns costing the economy 1 billion ringgit ($239 million) a day and only 10% of the population fully vaccinated, while the largest party in his ruling coalition just withdrew its support for the premier. New Covid cases reached a record 9,353 on Saturday, with the Klang Valley --- which includes Kuala Lumpur -- accounting for about 60% of the total.
"Markets are priced up for a deteriorating economic outlook as the Covid wave shows no signs of subsiding," said Prakash Sakpal, senior economist at ING Groep NV in Singapore, who cut his 2021 GDP growth forecast for Malaysia to 4.4% from 5.3% last week. "Making the matter worse for the markets now is the elevated political uncertainty."
The benchmark stock index slid 0.5% at the close after capping the third week of losses on Friday. The ringgit was little changed at 4.1905 per dollar after falling to a 11-month low on Friday, while 10-year bond yields rose 6 basis points to 3.27%.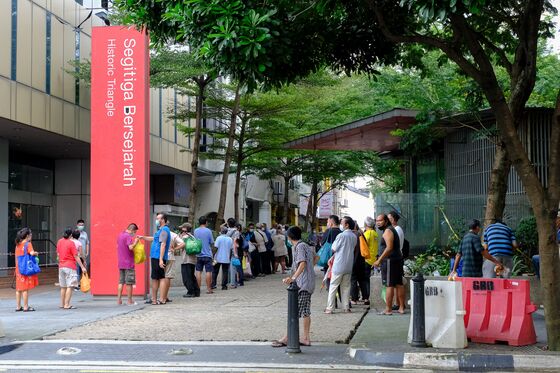 Zafrul was appointed last week as coordinating minister for the nation's National Recovery Plan, responsible for monitoring the implementation of strategy. While an accelerated vaccine roll-out has allowed the government to ease virus curbs in seven states, much of the country remains under a lockdown since June 1.
"Our focus today is for the economy to open safely," Zafrul said. "It's a dynamic and agile plan."
Other key points from the interview:
Zafrul said he would propose raising the debt ceiling to 65%, from 60% currently, in parliament; there's "enough liquidity in the market" for the government to borrow to fund stimulus packages

NOTE: Muhyiddin last month unveiled 150 billion ringgit in Covid aid -- the fourth stimulus package this year -- while warning the government had limited fiscal space. Malaysia expects to fund the 10 billion ringgit in direct fiscal injection through local borrowing and optimizing spending

This year's fiscal deficit may widen to 6.5%-7% of GDP, up from the projected 6%
About 23% of the population have received at least one dose of the Covid vaccine, while 10% have been fully inoculated