Macron Looks to Tax Measures to Curb Violent French Protests
(Bloomberg) -- French President Emmanuel Macron could introduce emergency tax cuts to quell violent protests amid a continued drop in his approval rating among voters.
The government is increasingly worried that the economy, along with its own political fortunes, is threatened by demonstrations against fuel taxes that have spiraled into a push-back against Macron's policies. It will announce a moratorium on planned tax increases in response, AFP reported, citing government sources.
An Ifop poll published Tuesday showed Macron's approval has fallen six points to 23 percent, the lowest of his presidency. The decline was partly due to his handling of the protests.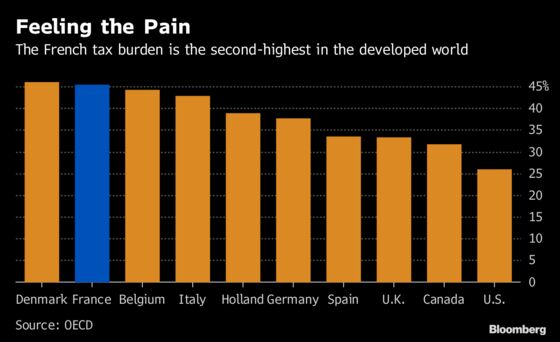 Finance Minister Bruno Le Maire said the impact of the riots was "severe," and left a meeting of finance ministers in Brussels on Monday to return to Paris for crisis talks with colleagues.
"If we need to cut spending faster to be able to cut taxes faster for households and businesses, I'm ready to commit to this course," Le Maire said.
Amplifying tax and spending cuts would raise further uncertainty over the path of France's finances, which are already under pressure from a weakening economy. To work, the government would need to find ways to trim spending that doesn't harm growth and tax measures that stimulate the economy while not leaving too great a gap in revenue.
According to Marc Touati, economist and president of business consultancy ACDEFI, Macron may be forced to take a more radical approach, even if that means the deficit slipping a bit.
"When there's a fire you need to put it out," he said. "If you want to give people a bit of breathing space, you have to cut taxes."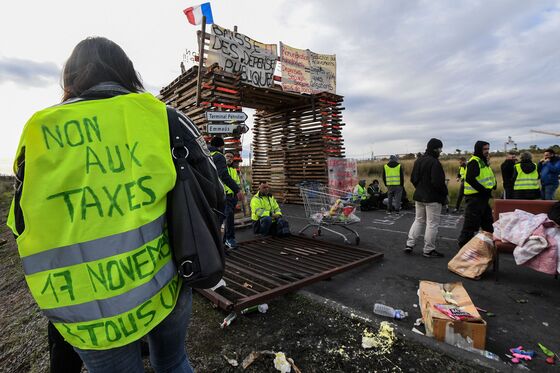 After a weekend of violence that made headlines around the world, warnings about the economic impact continued on Monday, and shares in French retailers and hotel operators declined.
"There's massive destruction and blockages that have an extraordinarily negative effect on business, with a decline in sales of 20 percent to 30 percent on average in transport and tourism," Geoffroy Roux de Bezieux, the head of business lobby Medef, said in an interview with Le Parisien newspaper. "We're practically in a state of economic emergency."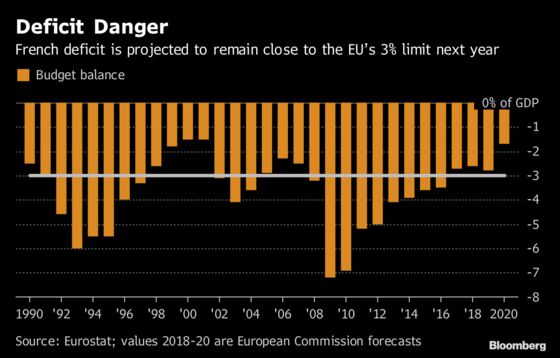 The government has already indicated it could make changes to limit the impact of increased fuel taxes when oil prices rise. Companies will also be allowed to temporarily lay off staff, and be given more leeway to open on Sundays to make up revenue shortfalls, while the administration will be lenient with delayed tax payments for affected businesses.
But Le Maire said bigger overhauls will be required.
"There are millions of French people in deep suffering who work, who go to great efforts, who get up early but don't manage to make ends meet,'' he said. "That is totally unacceptable. But the only way to get out of this is to make work pay better, cut public spending and cut taxes."