Louis Vuitton to Shut a Hong Kong Store Amid Protests, SCMP Says
(Bloomberg) -- LVMH, the world's largest luxury conglomerate, plans to close a store in Hong Kong's shopping district as overall retail sales dip amid anti-government protests, according to a media report.
The decision comes after Wharf Real Estate Investment Co., the owner of the Times Square mall in Causeway Bay, refused the French retailer's request to lower rents, the South China Morning Post reported Friday, citing unidentified sources.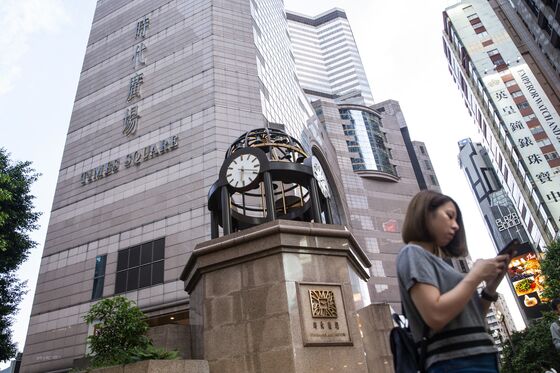 Representatives for LVMH and Wharf didn't immediately reply to an email and calls seeking comments. LVMH has seven other Louis Vuitton stores in Hong Kong.
This marks further pullback by the global luxury retailer as the financial hub faces massive civil unrest for the past seven months that has triggered a record decline in retail sales, scared tourists away and threatens worst-ever job losses, after pushing the local economy into a recession.
The protests, which have at times turned violent, have rattled international brands with the likes of Levi Strauss & Co. to Ralph Lauren Corp. and Prada SpA flagging slipping sales in the past. While LVMH posted gains in sales to Chinese consumers, August and September sales in Hong Kong fell 40%, its Chief Financial Officer Jean-Jacques Guiony said in October.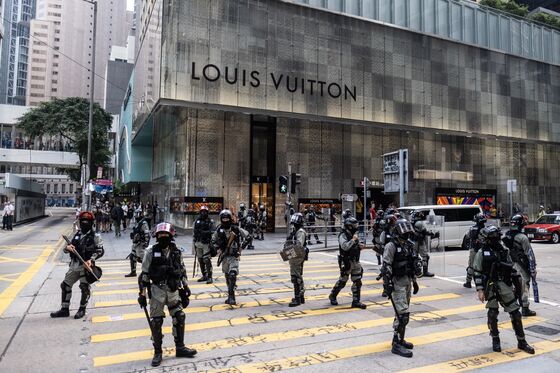 Sectors ranging from tourism to luxury goods that relied heavily on Chinese spending abroad are now pivoting away from Hong Kong and aggressively expanding within the mainland to court Chinese spenders who account for a third of global demand.
Wharf's refusal to lower rent contrasts with other landlords who have been giving relief to their struggling retail tenants, the SCMP said in its report.
"In the past, luxury brands poured a lot of resources to rent these prime spots in Hong Kong," Yiu Si-wing, a Hong Kong lawmaker representing the tourism industry, said by phone. "But as the situation continues to worsen, they will be more and more reluctant to pay really high rent."