A Bear Says It's 'Absolutely' Time to Buy Risk on Trade Progress
(Bloomberg) -- Positive developments in trade talks between the world's two largest economies should boost riskier assets, according to Julian Brigden, managing partner at hedge-fund consultant Macro Intelligence 2 Partners.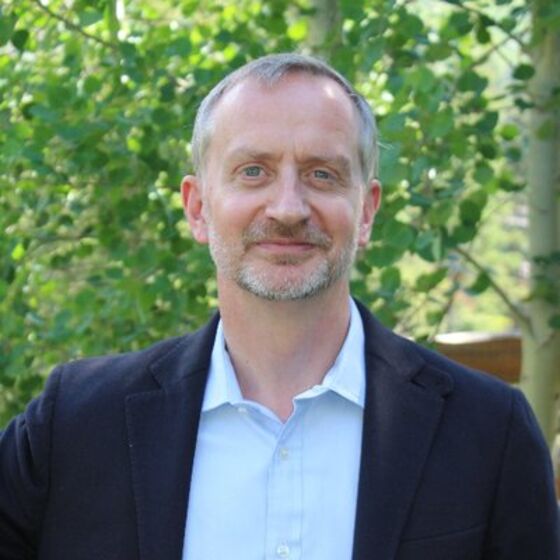 The 53-year-old Wall Street veteran, who's been mostly bearish on securities from developing nations since 2014, said extended U.S.-China negotiations are "slightly positive" for the asset class. Meantime, they will probably lead to a weaker dollar, supporting oil prices and other riskier securities.
"This is the start of the next big dollar-down leg," he said, adding that Brazil's real could be one asset to benefit. "It's absolutely the time to buy risk."
Brigden, who made a prescient bet against emerging-market equities within two days of their 2015 high, said he began advising hedge fund clients to go long risk assets at the beginning of the year. Developing-nation shares have rallied 9.7 percent during that span, while currencies from Russia to Chile and Colombia climbed against the dollar.
Donald Trump, speaking Friday at the White House alongside Chinese Vice Premier Liu He and members of his own cabinet, said a March 1 deadline for higher tariffs may get pushed back a month or so if both sides make progress. Brigden said easing trade tensions coupled with a weaker dollar and a pause in the Federal Reserve's tightening cycle may boost assets from the developing world.
"The comparative period is January 2016, when Janet Yellen wobbled and backed away from hikes," he said.
Here's what other investors and strategists had to say:
Samy Muaddi, a money manager at T. Rowe Price Group in Baltimore:
A U.S.-China trade deal, almost in any form, will be a material positive for EM assets
Still lack the ever-important details but the initial knee-jerk reaction higher in risk assets is sensible
Remains positive on EM assets in 2019 for many other reasons, but incremental news flow would be welcomed
"While there would be a halo for all EM assets those in particular which stand to benefit include Chinese equities, Chinese high-yield property bonds and Asian currencies, including IDR and KRW"
Gorky Urquieta, a money manager at Neuberger Berman in Atlanta:
Deal helps support emerging-market bulls
"There's not massive upside in EM, but the base case was probably extended negotiations beyond March 1. This seems a little more than that but we need to see details of what's agreed to so far and what's pending"
South Korean won, Brazilian real, Mexican peso and South African rand could benefit
Sonja Gibbs, senior director at Institute of International Finance in Washington:
"Assuming the headline news on a deal is backed up with credible content, EM equities could do some catching up"
"EM would benefit more broadly, particularly EM Asia. A greater degree of certainty about the outlook for global trade would lay a solid foundation for trade-reliant EM economies"
Lu Yu, senior emerging-market money manager at Allianz Global Investors:
"The final announcement will be a boost to the market sentiment, but we believe the key driver of EM will be the Fed's action on interest rates. If there are no more hikes from the Fed, we expect the U.S. dollar to weaken further and EM to rally"
Monetary loosening and fiscal policy support in China will probably stabilize economic growth to shore up the market even more
Kathryn Rooney Vera, head of research at Bulltick in Miami:
"A deal with China will make EM fly"
She recommends the MSCI EM Index, China and Brazil stocks as well as Argentine equities and fixed income
Roberto Sanchez-Dahl, money manager at Manulife Asset Management in Boston:
If talks are delayed, EM will trade more on sentiment towards China growth outlook and ability of government stimulus to stabilize it
He doesn't expect the issue with China to be resolved in the coming weeks and says the key risk is if Trump wants to claim a win just by selling more soybeans while all the other issues remain unresolved
Michael Roche, strategist at Seaport Global Holdings in New York:
"To the extent that the agreement deals with post-trade agreement currency policy then that is constructive for Asian currencies"
Extended deadline is hard to read with regard to impact on EM
Jim Craige, co-CIO of Stone Harbor Investment Partners in New York:
An actual deal would take away an uncertainty, which could have negatively impacted global growth, and as a result should be viewed positively
All risk assets would benefit, particularly commodity-sensitive currencies including the South African rand and assets from Angola and Zambia
Peter Cecchini, chief market strategist at Cantor Fitzgerald LP in New York:
"It is a complex set of negotiating points involving not just balance of trade, but also geopolitics, including cyber espionage, as well as IP transfer rights and theft"
Seems to be expectations for an agreement next Friday; still, many remain skeptical