Kyle Bass, Bannon Urge Trump to 'Play Hardball' in China Talks
(Bloomberg) -- Longtime China bear Kyle Bass and former Donald Trump adviser Stephen Bannon called on the U.S. president to walk away from trade talks with Beijing to achieve better terms later, accusing Wall Street and U.S. corporations of working on behalf of China's Communist party.
"Corporate America is the lobbying arm for the Chinese Communist Party, and Wall Street is the investor relations department," Bannon said at a conference Thursday at Manhattan's St. Regis Hotel. "I think we gotta walk away from this right now, we gotta start playing hard ball, smashmouth," he said, referring to the trade talks between the U.S. and China.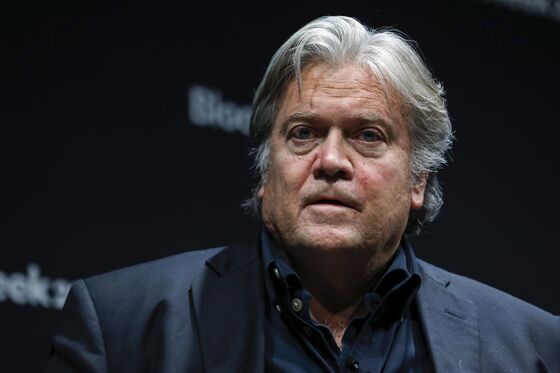 Bass, founder and chief investment officer of Hayman Capital Management, said China's basic economic data -- including the country's gross domestic product -- can't be trusted and suggested the Internal Revenue Service create a policy to dissuade investors from investing in the world's second-largest economy.
"China is in a really bad place today, running out of dollars flowing in their economy" and on "the biggest credit binge in world history," said Bass, who reaped gains by betting against mortgages during the financial crisis a decade ago. But not all of his calls in the years since have been as prescient: He predicted a collapse in Japan's government-bond market -- a stance he said he began sharing publicly in 2010 -- but yields proceeded to fall below zero.
Bass has turned his attention to China in recent years, warning the country is headed for a painful deleveraging after a decade of rapid credit expansion.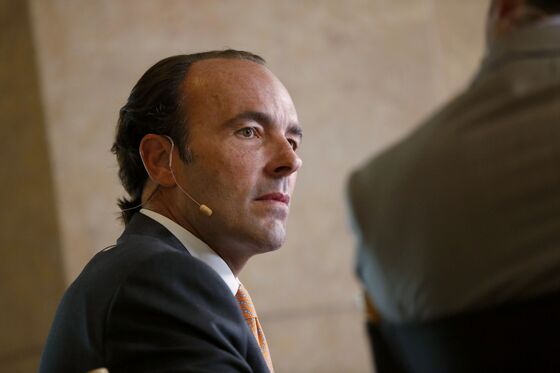 In an investor letter this week -- his first in three years -- Bass suggested that geopolitical tensions between the U.S. and China place Hong Kong's currency at risk of breaking, according to the Wall Street Journal, which cited the letter and an interview with Bass.
Bannon has sought to expand his influence since leaving the Trump White House, where he had been a senior adviser to the president, in 2017. He's tried to bolster what he calls "populist-nationalist" leaders and parties in Europe as French President Emmanuel Macron and Chancellor Angela Merkel see their popularity wane.
From Wall Street to London to Davos, Bannon and Bass lamented how they said the business world is pushing Trump to sign a trade deal with China. The U.S. and China have stepped up diplomacy in recent weeks in an effort to resolve their yearlong trade dispute, with officials working toward a face-to-face meeting between Trump and President Xi Jinping to sign a deal that could lower tariffs.
But Bannon and Bass said it's premature to reach an accord that doesn't address structural problems in the trade relationship. The two men spoke at a gathering of the "Committee on the Present Danger: China." The organization's name harks back to a Cold War-era group that focused on the threat to the U.S. from the Soviet Union.
"History is going to judge us, we are going to be weighed and measured by what happens," Bannon said.