Khashoggi Damage Control and Brazilian Insults: Weekend Reads
Attempts at damage control over the killing of Jamal Khashoggi, finally confirmed by Saudi Arabia, have kicked into high gear both in the kingdom and Washington. Suspicion that Crown Prince Mohammed bin Salman had knowledge of the Washington Post columnist's death is putting a spotlight on the alliance between the U.S. and one of its most important Mideast allies.
With the U.S. midterms less than three weeks away, the scandal is competing for headlines with a host of other issues, ranging from how Trump might be undermining Republican candidates' efforts to capitalize on the booming economy to Democrats' hope of mobilizing minorities to take control of Congress. A lot more is going on too, with Poland's prime minister facing the toughest challenge in his short political career and Brazilians hurling invective against one another before this month's presidential runoff.
We hope you enjoy reading more about these and our other best stories from the past seven days in this edition of Weekend Reads.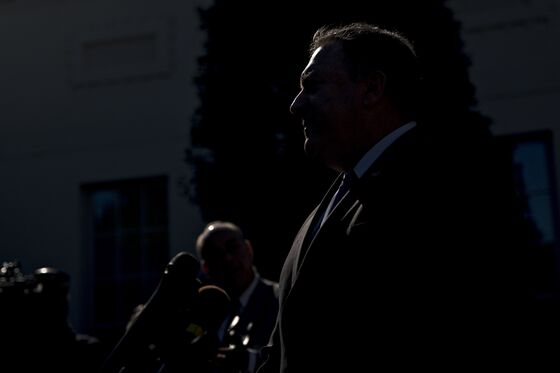 Khashoggi Spent Last Years of His Life Looking Over His Shoulder
Khashoggi knew he was a marked man. Donna Abu-Nasr tells how the journalist looked beyond the carefully crafted image of Saudi Crown Prince Mohammed bin Salman as a reformer bringing his kingdom into the 21st century. Instead, he saw an autocratic leader adding to the oppression of the Arab world, and still believed, until the end, that freedom of expression could have an impact.

Democrats Pin Their Midterm Hopes on Registering New Voters
Stacey Abrams is trying to become the first black woman governor in U.S. history. Margaret Newkirk explains how her chances will depend largely on whether she can convince minorities to vote on Nov. 6 and fulfill a demographics-as-Democratic-destiny doctrine that she's been preaching for years.
Venezuelan Meltdown Creates a Nation of Desperate Capitalists
Hyperinflation and scarcity have set the Bolivarian revolution's socialist heart pulsing with entrepreneurship. Patricia Laya explores how desperate Venezuelans are scratching out livings with ventures from refurbishing burnt-out lightbulbs to digging home water wells and bartering bananas for haircuts to transporting commuters in animal-cargo trucks.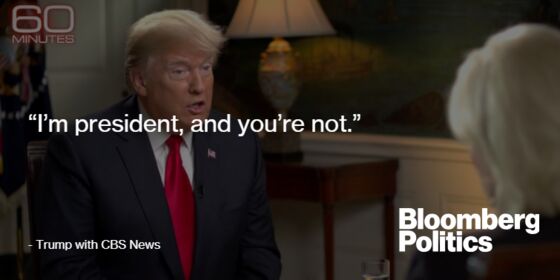 China Is Forced to Reconsider Its Route Into Eastern Europe
China's efforts to make inroads in eastern Europe are being hindered by what nations see as failed financial promises and too many strings attached to investments. Alan Crawford and Peter Martin explain how a framework meant to deepen China's footprint in the European Union's east is struggling as members seek more cash and want it in the form of gifts rather than loans.
Commie! Nazi! Slurs and Taunts Fly on Eve of Brazilian Election
Who you vote for is an explosive question in today's Brazil. As Julia Leite writes, if your answer is former Army Captain Jair Bolsonaro, some will brand you a "fascist." If it's Workers' Party candidate Fernando Haddad, you might be seen a "communist." And that's just the tip of the iceberg of the ugly, and at times absurd, insults being thrown around before this month's presidential runoff.
Fear Stalks Township Streets of South Africa Murder Capital
Nyanga is South Africa's undisputed murder capital and one of the world's most dangerous places outside a war zone. That it's a suburb of Cape Town may surprise the millions of tourists who flock each year to its beaches and vineyards. But as Michael Cohen and Paul Vecchiatto report, stark inequality has bred what one researcher describes as "a real sense of frustration and rage."
Bye-Bye $1 Yoga Pants From China as Trump Nixes Postal Discount
The latest casualty of President Donald Trump's trade war? One-dollar yoga pants. Trump's order that the U.S. Postal Service withdraw from an obscure 192-nation postal treaty threatens to hit American shoppers who have grown used to bargains on online retailers.
And finally… Billionaires Elon Musk, Jeff Bezos and Richard Branson dominate the emerging industry of commercial spaceflight, but they've got a new competitor in the race to become a cheaper alternative to NASA. Chinese President Xi Jinping's loosening of his government's monopoly on space launches is fueling the formation of small domestic companies with ambitions to challenge Musk's SpaceX, Bezos' Blue Origin, and Branson's Virgin Galactic.