JPMorgan CEO Jamie Dimon Given Exemption to Skip Hong Kong Quarantine
(Bloomberg) -- JPMorgan Chase & Co. Chief Executive Officer Jamie Dimon skipped Hong Kong's stringent quarantine in his first visit to Asia in two and a half years, saying the restrictions were making it harder for the Wall Street bank to retain talent.
Dimon arrived in Hong Kong on Monday for a 32-hour visit after being granted an exemption from the city's Covid rules, which can impose as many as three weeks in hotel quarantine.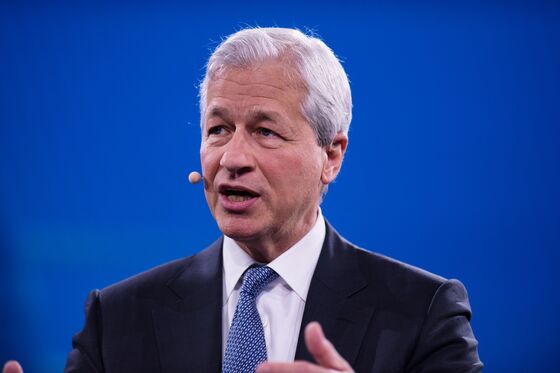 The finance industry is ratcheting up pressure on Hong Kong to ease quarantine rules and abandon its zero-Covid policy. A survey found almost half of major international banks and asset managers are contemplating moving staff or functions out of the city.
It "does make it harder" for the business to attract and retain talent, Dimon said in a meeting with reporters. 
While opposition to Hong Kong's Covid strategy, which has kept cases and deaths at close to zero over the past months, is mounting, city officials are tightening them further. The city has this month ended quarantine exemptions for most groups, including senior bankers, listed company directors and consulate staff in a bid to open travel to mainland China.
Dimon's trip is aimed at thanking the bank's 4,000 employees in Hong Kong for their dedication during the pandemic, which will include a virtual townhall meeting for the region. The bank's revenue in Asia has risen by more than 50% over the past five years, with 90% of the growth coming from Greater China.
"I would have come earlier," he said, adding that "it is very important for me to see our people."
The visit coincides with a virtual meeting between U.S. President Joe Biden and his Chinese counterpart, Xi Jinping. Tension between the world's two largest economies has ratcheted up over the past few years amid a trade dispute, and stress over Taiwan and China's crackdown on freedoms in Hong Kong after protests gripped the city in 2019.  
Dimon said he was "not swayed by geopolitical winds" after he arrived in Hong Kong.
His itinerary will bring him to London next.