Boris Johnson's Northern Converts Are Hardest Hit in U.K. Jobs Crunch
(Bloomberg) -- Jobseekers face stiffer competition in the parts of northern Britain that backed Prime Minister Boris Johnson's pro-Brexit message in the last election, according to the recruitment site Indeed.
The northern "Red Wall" of traditional Labour-voting areas that switched to Johnson's Conservative Party in 2019 looks set to bear the brunt of the economic downturn. They're also areas showing the highest death rates from coronavirus.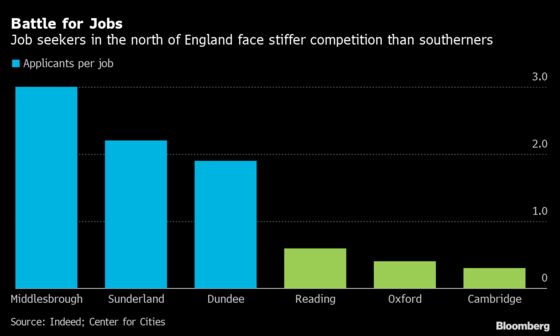 Vacancies have dropped two-thirds since the country locked down in late March and there are 50% more people chasing those in the north and Midland areas than in the more prosperous southeast of England.
Middlesbrough, which topped the list for job competition in the Indeed survey, also saw two-thirds of its citizens vote to leave the European Union in 2016. Applicants there are up against nine times as many candidates for each vacancy as in Cambridge.
In Burnley, just north of Manchester, voters backed the governing Conservatives last year for the first time in over a century. Residents have also been hit hard in the race for the few opportunities remaining.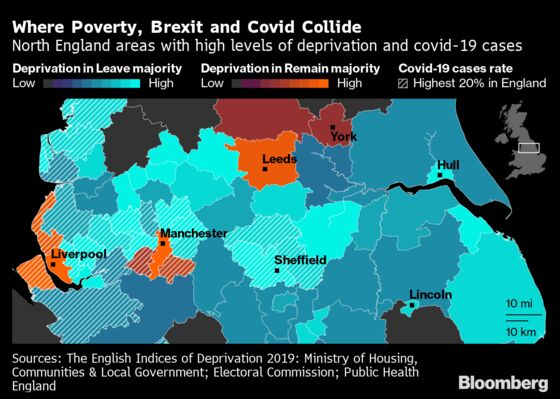 Of the 10 worst-hit areas, eight were in the north of England, and one was in Scotland.
"Covid-19 is not a great equalizer," said Pawel Adrjan, a researcher at Indeed. "In some parts of the U.K. the coronavirus has made it much more difficult for people to find a job than in others."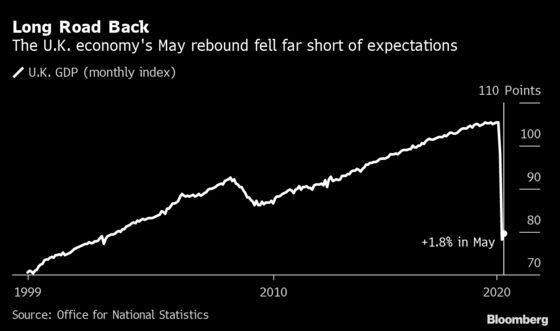 Economic growth figures for May were weaker than expected. The downturn in the second quarter may be the worst in centuries.