Job Cuts at Big U.S. Companies May Be Picking Up, Data Suggest
(Bloomberg) -- The number of job cuts at U.S. companies employing at least 5,000 people rose to the highest in almost a decade over the summer, based on experimental data from the Bureau of Labor Statistics. The data aren't considered official, the bureau said.
Official data on jobless claims -- which track cuts at employers of all sizes -- have been running at the lowest levels since the late 1960s.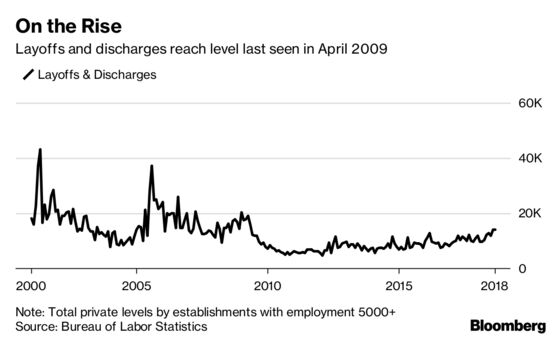 The experimental data also showed the hires-to-layoffs ratio trended lower after reaching a post-recession peak almost seven years ago.