Italy Wants Europe to Reset China Ties on More Equal Footing
(Bloomberg) -- Discover what's driving the global economy and what it means for policy makers, businesses, investors and you with The New Economy Daily. Sign up here.
The European Union wants a more balanced relationship with China that includes reciprocity in areas like market access and rules on state aid, according to a senior Italian official.
"The EU is undergoing a reflection on its relationship with China," Vincenzo Amendola, undersecretary for European affairs in Prime Minister Mario Draghi's cabinet, said in an interview with Bloomberg Television Tuesday. "I think it's a positive move, not like in the past when it was all based on exports and trade."
Draghi has been at the forefront of a recent hardening of the EU's stance toward China, in close alignment with President Joe Biden's U.S. administration.
The EU has frozen the ratification of an investment agreement with Beijing after officials were sanctioned in a clash over alleged human rights abuses. The bloc has also outlined a strategy to counter state-funded Chinese takeovers, after Draghi's government blocked one such acquisition.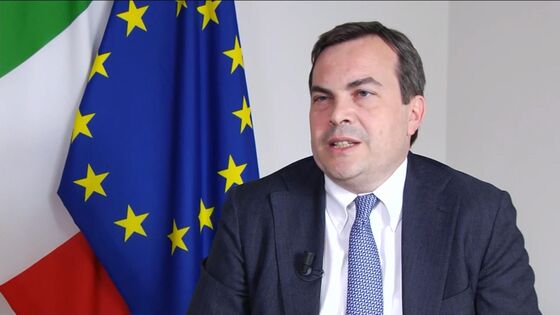 Amendola said that the EU is reviewing its relationship with China to ensure that it's reciprocal, from legal standards to competition rules and state support for private companies. This "unfortunately" hasn't always been the case in the recent past, he added.
"Europe is a global actor," Amendola said. "We would like that the people who use our rules for the European market also have a reciprocity in how they apply them."