Italy's Economic Slump Is Just a Temporary Setback, Tria Says
(Bloomberg) -- Italian Finance Minister Giovanni Tria shrugged off months of dire economic data and the European Commission's ominous prediction of hardly any growth this year, saying it's all just a temporary setback.
The European Commission on Thursday slashed its 2019 growth prediction for Italy to 0.2 percent, a full percentage point lower than what was foreseen in November. National statistics agency Istat said last week the economy slipped into recession at the end of last year.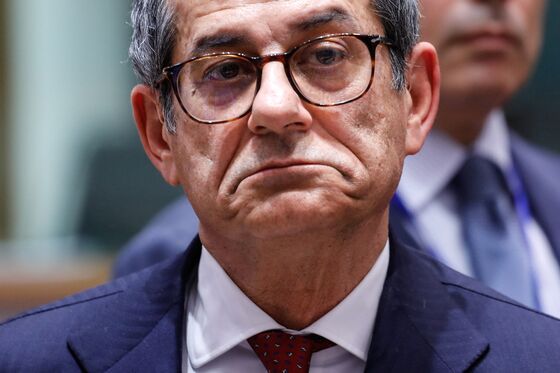 "For now, we can call it a setback rather than a recession," Tria told the lower house of Parliament after the Commission released its forecasts. "We have various economic instruments at our disposal to get growth moving."
Tria and the other members of the populist government have set off on an expansive program including income support for the poor and a lower retirement age. Newspaper Il Messaggero reported Thursday the latest EU forecast shows the government may be facing a gap of 9 billion euros ($10.2 billion), possibly forcing a major revision to this year's budget.
Tria told lawmakers that such a revision is not in the cards.
"The Commission is only slightly less optimistic on future growth and has only taken note of the unexpected worsening of the economic cycle at the end of 2018," according to the finance minister. Tria said Italy may be returning to growth in the current quarter.
As the minister began to wind up his remarks, several opposition lawmakers started jeering, forcing brief interruptions of the proceedings.
Pierre Moscovici, the European Union's economics commissioner, told reporters in Brussels that he and his colleagues "will continue to closely monitor the economic and fiscal developments in Italy."
"Economic indicators since December have all been negative," Moscovici said of developments in the euro area's third-largest economy. "And this had to be reflected in our new forecasts."