Italian PM Conte Doesn't Just Have Brexit on His Mind
(Bloomberg) -- At a Brexit summit, Italian Prime Minister Giuseppe Conte has other things to worry about.
After a working dinner with European Commission head Jean-Claude Juncker on the country's disputed budget, Conte told reporters Sunday that he will "surely have some conversations" today on the spending plans.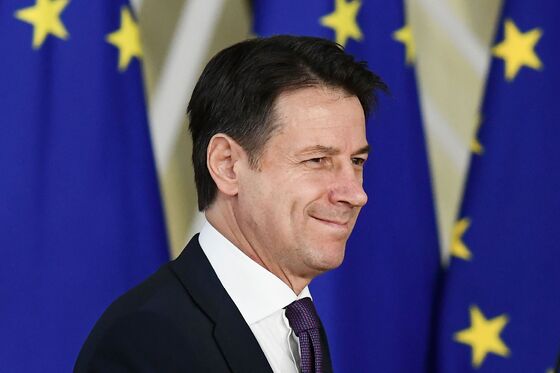 "I talk to everyone," he said.
Holding up a thick dossier, Conte said: "This is what we talked about, I'm giving you a preview. We talked about these, in five months we are revolutionizing the country and we will continue to do so."
Conte's office said the premier brought the dossier to Juncker at the dinner, detailing past reforms and those due in coming weeks, focusing on a plan to boost investments.
What irks the commission and investors most however are targets for a 2.4 percent budget deficit and 1.5 percent economic growth next year, amid concern about the impact on Italy's debt mountain, the biggest in the euro area in real terms.