Iran's Next Step Raises Specter of War for Top Atomic Lawyer
(Bloomberg) -- The woman who wrote the atomic rules Iran is preparing to abandon next week has a message for both the Biden and Rouhani administrations as they navigate an intensifying nuclear crisis: "Take a deep breath."
"There is nothing to be gotten by escalating this conflict to a military tipping point," said Laura Rockwood, who helped lead the International Atomic Energy Agency's legal department for some three decades.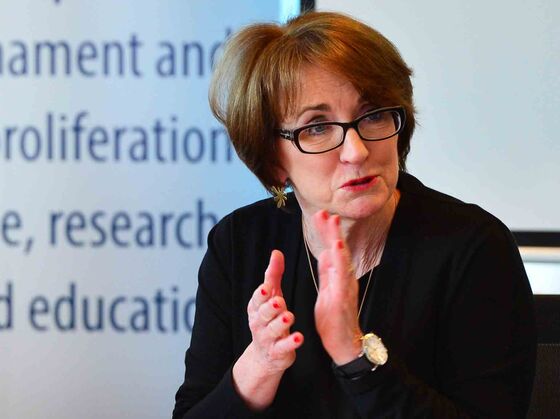 Warnings of war have punctuated the nuclear poker unleashed by former U.S. President Donald Trump's decision to break with a 2015 deal and sanction Iran. But the stakes are escalating with Tehran set to strip monitors of their ability to carry out surprise visits -- powers that help prevent suspicions of dubious atomic activity from leading to military strikes.
Rockwood is in a unique position to know the dangers that will arise once Iran suspends the IAEA's so-called Additional Protocol from Feb. 23. The rules she drafted for Iran and the 136 other countries that subscribe to the protocol closed loopholes exposed in Iraq after Saddam Hussein's defeat in the Gulf War.
"What we found was that Iraq had carried out research and development on almost every single step needed to have a nuclear weapons program," said Rockwood, a University of California-trained lawyer who's traveled with inspection teams dozens of times to the Persian Gulf and has litigated almost every international nuclear dispute of the last quarter century.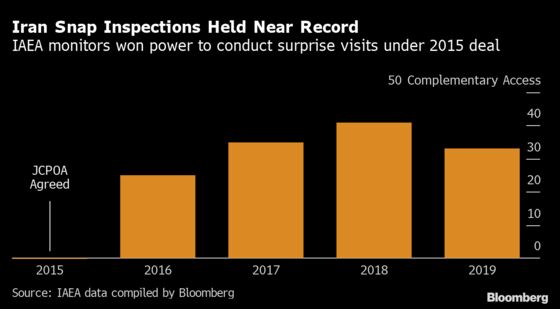 The Additional Protocol gives monitors cradle-to-grave information about nuclear material and installations in countries adhering to the rules. Inspectors can call snap visits to sites they suspect could harbor undeclared activity.
While the IAEA will still be allowed into Iran, so that it can account for declared nuclear stockpiles, they'll lose oversight at places like machine shops and mines, where equipment and material is produced to make enriched uranium.
"The rules are like adding more pieces of a puzzle for inspectors to work with," said Rockwood, who now directs the Vienna-based Open Nuclear Network in its advocacy work to reduce the chances of nuclear conflict. "If Iran chooses not to implement the Additional Protocol, the verification gap expands. Continuity of knowledge could decline."
IAEA Director General Rafael Mariano Grossi is due in Tehran on Feb. 20, the agency said on Wednesday, amid efforts to find a compromise that would allow inspectors to retain their rights. Supreme Leader Ayatollah Ali Khamenei said Wednesday that Iran will only return to the protocol once President Joe Biden lifts sanctions.
While Biden signaled before taking office that he wanted to engage with Iran, he's since made it clear sanctions can only be removed once the government of President Hassan Rouhani has rolled back its own uranium-enrichment breaches of the 2015 deal.
Olli Heinonen, the IAEA's former top inspector, told Israeli media last week that military strikes could slow but not stop Iran's nuclear work. That kind of loose talk about war drew a rebuke from Iran, which asked the IAEA to investigate whether their former official was divulging secrets that could endanger its security. Tehran has repeatedly accused the UN agency of helping the saboteurs and assassins who have tried to disrupt its nuclear program.
Short of a last-minute compromise, tensions between Iran, the U.S. and its Gulf allies will surge. The original negotiators of the 2015 pact repeatedly warned that war with major disruptions to the global economy was the only alternative.
"It is unfortunate that the U.S. left the agreement," Rockwood said. "But I am also sorry to see Iran now leave the Additional Protocol. It is not going to make Iran more secure and it doesn't leave the Biden administration with many options. Things can quickly spin out of control."