Inflation Expectations Are Still Giving the Fed a Green Light
(Bloomberg) -- Inflation may be gradually climbing higher, but Federal Reserve Chairman Jerome Powell's guiding light -- inflation expectations -- look like they are still well anchored.
Expectations for inflation one and three years in the future were steady in September at 3 percent, according to the Federal Reserve Bank of New York's Survey of Consumer Expectations. Those outlooks haven't budged very much since April 2018.
That's good news for monetary policy makers, who have said that they're willing to tolerate some overshoot of their 2 percent inflation goal. Headline gains have clocked in at or above 2 percent since March, following years of below-target readings. Consumers regularly overestimate price increases, so the direction of expectations matters more than the level; in other words, stability is the goal.
"The Great Inflation taught us that a main task of monetary policy is to keep inflation expectations anchored at some low level," Powell said last week in Boston, referring to a period in the 1970s when inflation hit double-digits . "It could be very costly if those expectations were to drift materially."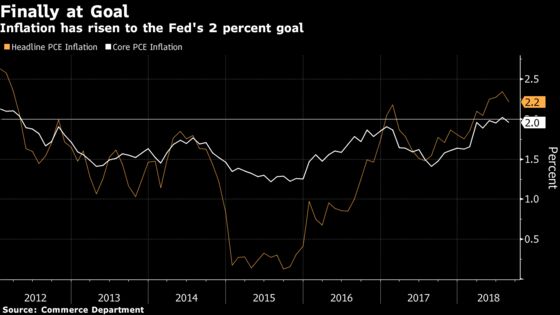 Not everything was rosy in the New York Fed survey: The perceived probability of job loss over the next year increased to 16 percent in September, the highest since November 2016 and up from 13.8 percent in August. That said, workers became slightly more confident they could find a job if they lost one.
The monthly publication comes from a nationally representative Internet survey of 1,300 household heads.