Indian Minister Resigns to Contest #MeToo Allegations in Court
(Bloomberg) -- India's junior foreign minister M.J. Akbar has resigned after more than a dozen women accused him of sexual harassment and inappropriate behavior, the first politician to step down as the #MeToo movement continued to spread across India.
Akbar, who denied the sexual harassment allegations, submitted his resignation on Wednesday, according to a statement. He had recently filed a criminal defamation case against journalist Priya Ramani, who wrote about her experience in Vogue India. In his petition, Akbar said she "willfully, deliberately, intentionally and maliciously" defamed him.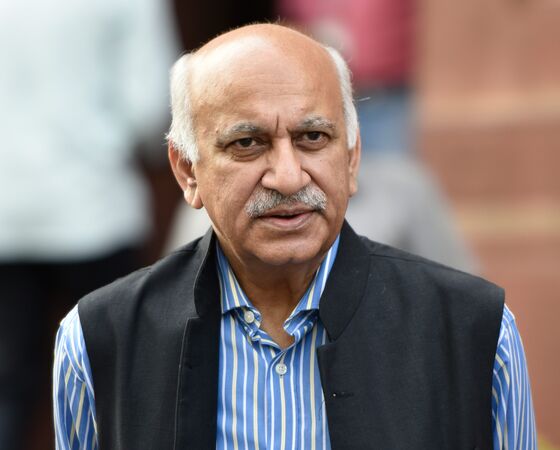 "Since I have decided to seek justice in a court of law in my personal capacity, I deem it appropriate to step down from office and challenge false accusations levied against me, also in a personal capacity," Akbar said in a statement.
More than a dozen women, including a Bloomberg journalist based in London, have alleged that Akbar sexually harassed them or engaged in other inappropriate behavior decades ago during his time as an editor of several Indian publications.