India Raises Import Levy on Several Items to Boost Local Output
(Bloomberg) -- The government raised import duty on a range of products from raw cotton to electronics items to boost local manufacturing and generate jobs, Finance Minister Nirmala Sitharaman said on Monday.
The increase in duties effective Tuesday, part of Prime Minister Narendra Modi's plan to reduce reliance on imports, also included compressors used for refrigeration and air conditioning equipment, leather, electronic toys, solar lanterns and some farm equipment.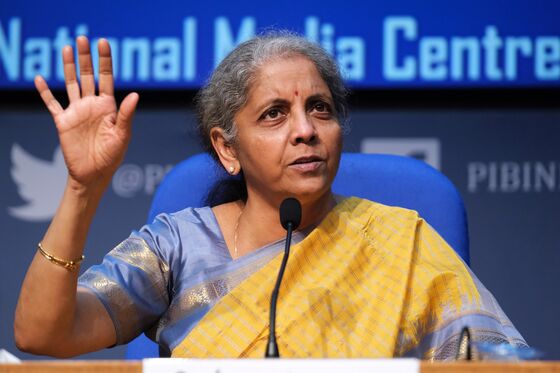 Boosting local manufacturing is key for the Modi government to create jobs lost during the world's strictest lockdown to combat the Covid-19 pandemic last year. The South Asian nation is trying to take advantage of supply lines moving out of China by incentivizing local manufacturing.
"Custom duty policy should have the twin objective of promoting domestic manufacturing and helping India get on to global value chain and export better," Sitharaman said in her speech while presenting the budget for fiscal beginning April. "The thrust now has to be on easy access to raw materials and exports of value added products."
The government has also proposed to eliminate more than 400 exemptions in import duties following which a revised customs duty structure will be put in place before October 1, 2021.
Some of the items on which duty has been raised are as follows:
Duty on compressors used in air conditioning raised to 15% from 12.5%
Printed circuit board assembly of charger to 15% from 10%
Safety glass consisting of toughened or laminated glass to 15% from 10%
Finished leather to 10% from nil; raw silk and silk yarn to 15% from 10%
Parts of electronic toys to 15% from 5%
Duty on solar inverters to be raised to 20% from 5% and on solar lanterns to 15% from 5%
Duty on tunnel boring machine to be raised to 7.5% from nil; customs duty on certain auto parts to be raised to 15%