Here's a Breakdown of India's $391 Billion Spending Plan
(Bloomberg) -- Prime Minister Narendra Modi's government presented its last spending plan Friday, which offered cash handouts to farmers and tax breaks to the middle-class months before elections.
The budgeted spending is 27.8 trillion rupees ($391 billion) in the year to March 2020. Here's a look at the sources of government's receipts and where it deploys every rupee it earns.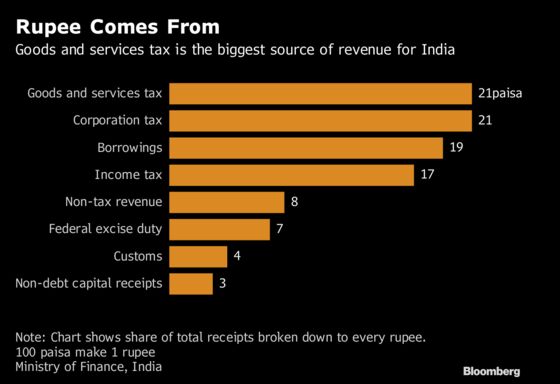 The federal government announced a plan to give handouts to about 120 million small farmers, budgeted at a cost of 750 billion rupees a year. Still, spending on welfare grants only account for the third-biggest expenditure.