India Cuts Taxes on Gasoline, Diesel to Ease Consumer Bills
(Bloomberg) -- India lowered retail fuel taxes, offering relief to consumers after surging crude led to record gasoline and diesel prices.
The federal government will from Thursday cut excise duty on diesel by 10 rupees (13 cents) a liter, with gasoline falling by 5 rupees, according to an official statement. 
"The reduction in excise duty on petrol and diesel will also boost consumption and keep inflation low, thus helping the poor and middle classes," it said.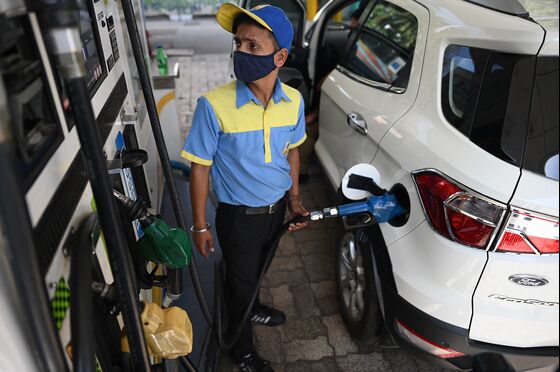 India previously resisted cutting levies on motor fuels, threatening a rebound in demand as the country emerges from the pandemic and exerting inflationary pressure on Asia's third-largest economy. India instead joined the U.S. and other nations in pressing oil producers to boost production to cool prices.
"Today's decision is expected to further spur the overall economic cycle," according to the statement. The federal government also urged Indian states to reduce their levies to help consumers. Levies make up more than half of price of diesel and gasoline.
A 67% surge in crude this year has pushed up pump prices across the world, causing an inflationary headache for governments from the U.S. to China. President Joe Biden is keeping up the pressure on OPEC+ to combat high oil prices as the producers' group meet this week to discuss oil policy.