India Confirms One of Its Pilots Is Missing in Action, Jet Lost
(Bloomberg) -- India confirmed it has lost one MiG 21 jet and a pilot is missing in action, hours after Pakistan said it had shot down two Indian planes and taken the pilots into custody.
India has yet to ascertain that the missing pilot is in Pakistan's custody, said Raveesh Kumar, India's foreign ministry spokesman in a media briefing in New Delhi, in India's first statement on today's events.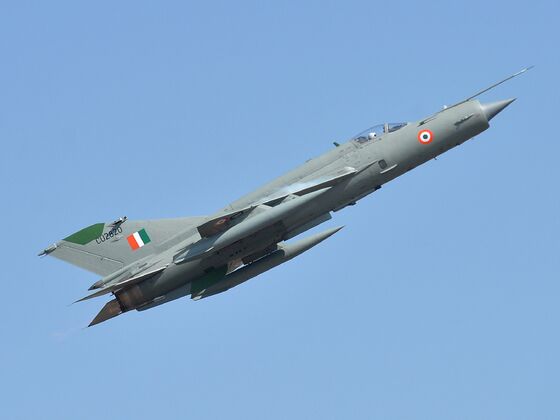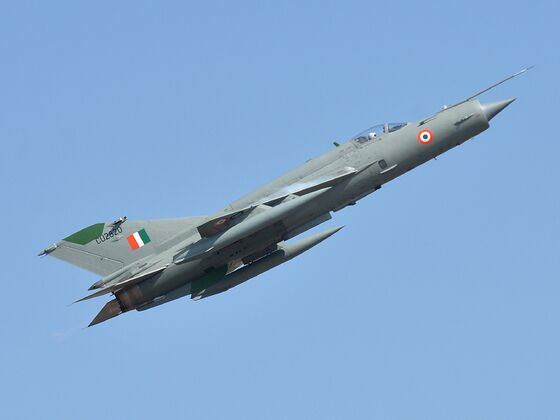 Earlier, Pakistan said its fighter jets had shot down two Indian aircraft in the disputed region of Kashmir on Wednesday in a significant escalation of tensions. It comes a day after India said its Air Force had bombed a terrorist training camp inside Pakistan.
Pakistan responded today by using its air force to target military installations on the Indian side, Kumar said. "The Pakistani aircraft was seen by ground forces falling from the sky on the Pakistan side. In this engagement, we have unfortunately lost one MiG 21. The pilot is missing in action," he said.