If Italy Behaves Itself, Mario Draghi's Parting Gift for Europe May Be a Rate Hike
(Bloomberg Businessweek) -- One day next fall, Mario Draghi may do something he hasn't done in seven years as European Central Bank president: raise interest rates.
The 71-year-old Italian is in his final stretch as the Continent's crisis-fighter-in-chief after a tenure defined by multiple volleys of monetary easing. With the ECB poised to halt a buying spree that hoovered up €2.6 trillion ($2.9 trillion) of the region's bonds, Draghi and the other members of the bank's Governing Council are hinting that their first move to undo more than half a decade of stimulus might come just before his exit at the end of October.
Europe's economy no longer faces the specter of deflation that Draghi and a generation of U.S.-educated central bankers steeped in the history of the Great Depression had been taught to fear above all else. Despite a recent wobble, the ECB still judges growth in the 19-country euro zone to be on track. Inflation is also seen to be creeping up toward the bank's target of just less than 2 percent, and many officials are ready to join the global caravan of monetary tightening led by the U.S. Federal Reserve.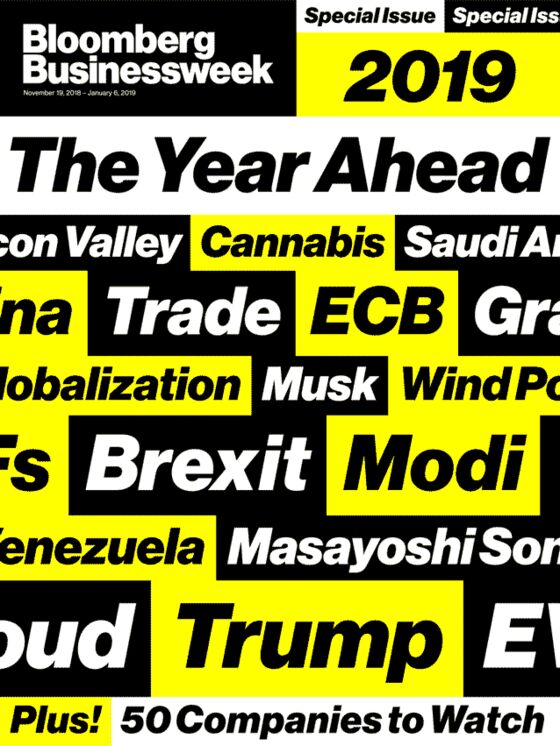 By the time rates are raised, many of the ECB's crisis veterans will have departed in a series of management changes that seem to be happening all at once. Just as officials toast two decades of the euro in January, someone will replace Danièle Nouy at the ECB's bank supervision arm. Soon after, euro region finance ministers will appoint a chief economist to succeed Peter Praet, a longtime ally of Draghi in his years of wrangling with a German-led minority at the bank that opposed his bond-buying stimulus.
Then, possibly in June, just after elections for the European Parliament provide a gauge of the Continent's political temperature, governments will pick a successor to Draghi himself. The ECB presidency is one of the juiciest prizes in euro land, so there'll be much horse-trading in the months leading up to an announcement. (It's already begun.)
At present, the field of candidates is made up of current or former national central bank governors from countries that can claim to be in Northern Europe (to alternate from Southern Europe's current turn). High politics will determine whether Draghi is followed by Germany's Jens Weidmann, Finland's Erkki Liikanen, France's François Villeroy de Galhau, or another.
Draghi's time in office shows how the clout of the job transcends the headache of having to debate every decision with 24 officials. Through audacious political maneuvering, including occasionally announcing measures publicly before they'd been discussed privately, he dragged his Governing Council into an era of unconventional monetary easing that few could have anticipated. At the height of the debt crisis in 2012, Draghi unveiled a weapon so powerful that he's never needed to fire it: The program, called Outright Monetary Transactions and dubbed the "bazooka" by the press, permits the ECB to purchase government-issued bonds provided the issuing country agrees to enact stipulated domestic economic measures. The creation of that tool alone was enough to stem the turmoil that had engulfed the currency union for three years.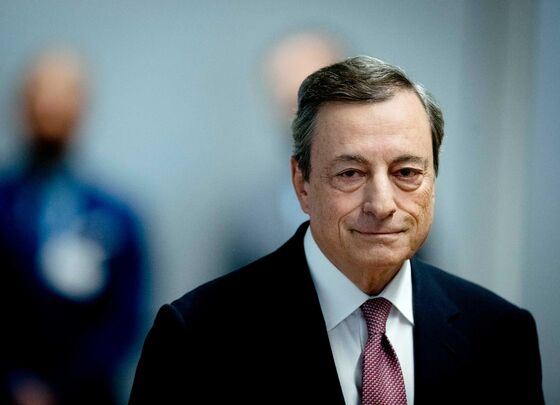 "The president matters, and Draghi has been extremely important," says Goldman Sachs Group Inc. economist Lasse Holboell Nielsen. "The ECB's toolbox has been permanently enhanced and broadened. You would probably want to have a president who gets broad support across euro area member states and is amenable toward using those tools."
Someone with a record as impressive as Draghi's doesn't need to go out with a bang, says Gilles Moec, chief European economist at Bank of America Merrill Lynch in London. "If he can hike, he will, but if he can't, he won't. I doubt he will lose sleep on this," Moec says. "Draghi's legacy is already written."
Whether or not the ECB raises rates before he leaves—and the threat of a protectionism-fueled global slowdown, Brexit, or multiple other risks may yet discourage a hike—the extent of any tightening cycle will most likely be determined by Draghi's successor.
The first meeting of the Governing Council with Draghi at the helm in November 2011 provides a useful reminder in how quickly such shifts can materialize. The markets had been expecting the ECB to keep rates unchanged, but they got a quarter-point rate cut instead—a sudden change of course after two increases that year under Draghi's predecessor, Jean-Claude Trichet.
One potential embarrassment for Draghi as he winds down his term is that the populist government in his home country has revived investor concerns about Italy's heavy debt burden. A sustained spike in the country's borrowing costs could yet blight his final months at the ECB, as well as derail any plans for a rate hike. —With Paul Gordon, Xiaoqing Pi, and Carolynn Look
To contact the editor responsible for this story: Cristina Lindblad at mlindblad1@bloomberg.net