Hong Kong Billionaire Offers 'Nobel Prizes' With Double the Money
(Bloomberg) -- After amassing a $15 billion fortune from casinos, Lui Che Woo wants to turn vice into virtue.
While Elon Musk is trying to get humans to Mars and Li Ka-shing joined Bill Gates to battle infant malnutrition, Lui, who rose from a rugged childhood in Japan-occupied Hong Kong, has stepped into the shoes of Alfred Nobel.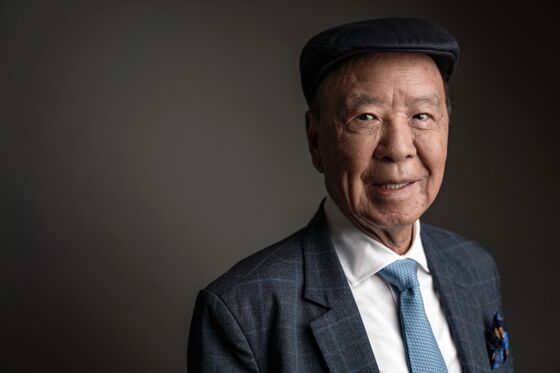 The gambling tycoon's version of giving back involves awarding prizes that include a dinner-plate-sized trophy depicting Lui in his signature flat cap, together with a cash payout of HK$20 million ($2.56 million) -- double the amount of a Nobel Prize.
Winners also get a dinner-plate-sized trophy showing the "amiable and kind smiling face of Dr. Lui," according to an effusive description on the prize's website, "as if sowing a seed of benevolence in the world."
The benevolence extends to three categories: sustainability, welfare development and positive energy, to be chosen via a three-tier structure that involves a recommendation committee, selection panels and the prize council. The latter consists of "five international personages," including Lui, former U.S. Secretary of State Condoleezza Rice, a former Archbishop of Canterbury and the former Chief Executive of Hong Kong.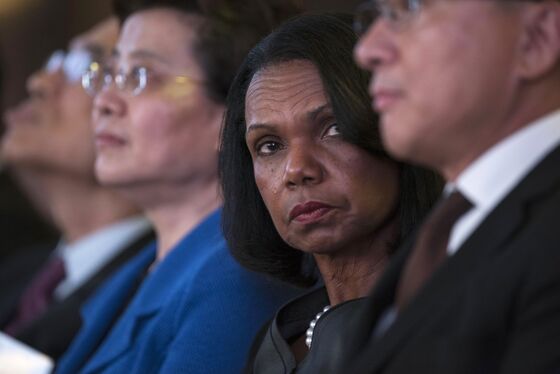 "Positive energy represents people trying to understand and help each other," Lui said in an interview at his office in Hong Kong's North Point, surrounded by his antique Chinese pottery collection.
This year's winners, who will be honored at a ceremony on Oct. 3, are renewable energy advocate Hans-Josef Fell, a former parliament member for Germany's Green Party; the World Meteorological Organization; and India's Pratham Education Foundation.
Lui's prize, now in its third year, has gained attention as the Nobel committee comes under scrutiny for a #metoo moment, after a scandal at the Swedish Academy prompted the committee to defer awarding the literary prize this year. The Nobel committee said the current prize fund is 9 million Swedish kronor ($1 million). Lui says he isn't trying to replace the 123-year-old awards but to offer an alternative.
It's not the first alternative originating in China. After the 2010 Nobel Peace Prize was awarded to jailed Chinese dissident author Liu Xiaobo, Beijing reacted furiously, breaking diplomatic ties with Norway and embarking on a six-year freeze that sent Norwegian salmon exports to China plunging. The writer withered away in captivity before his death in 2017.
The month after Xiaobo won the award, a group in Beijing created a rival award, called the Confucius Peace Prize, which stumbled out of the gate. The Taiwanese winner of the prize didn't show up to accept it, and after China's Ministry of Culture tried to shut the award down, some of the organizers reassembled in Hong Kong.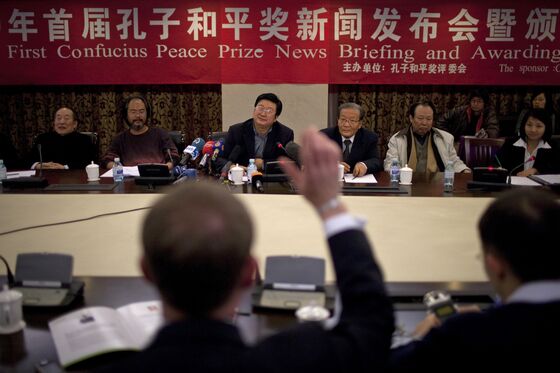 Past winners of that award include Russia's Vladimir Putin, Zimbabwe's Robert Mugabe, Cambodia's Hun Sen and Cuba's Fidel Castro (who also boasted an Al-Gaddafi International Prize for Human Rights, named for the toppled Libyan leader).
Lui said his philanthropic vein stems from his childhood, when he was denied a formal education during the Japanese invasion. He's a big donor to Peking University, where he's an honorary trustee after pledging $18 million. Macau has been less lucky with charitable donations, as the top six casino operators donated less than 0.1 percent of their revenue, according to a recent report by Macau University of Science and Technology.
Born in Guangdong province, Lui's family fled to Hong Kong when he was 4. He became a breadwinner for his five younger sisters and made his first fortune by buying WWII-era U.S. military equipment in Okinawa and reselling it in Hong Kong. In 1955 he founded K. Wah Group, quarrying construction materials. He then moved into real estate and in 2002 started Galaxy Entertainment, which won one of six gaming concessions in Macau and is now valued at $29 billion. Galaxy, which bought shares in Wynn Resorts after Steve Wynn stepped down as chairman, is the biggest casino operator in Macau.
Lui's prize "is not serving any political function," the tycoon said. "If it gets involved with politics, it will become complicated." He declined to comment on the case of Liu Xiaobo.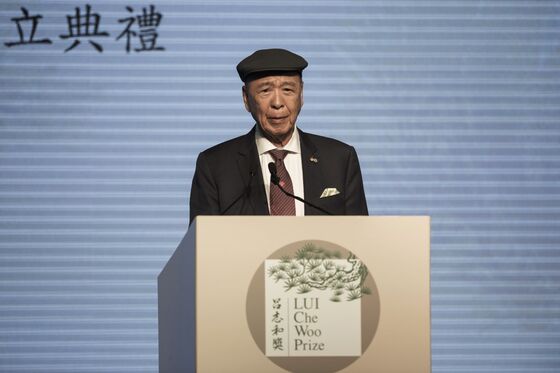 Like Nobel, an arms dealer and the inventor of dynamite, Lui is using profits from his "vice" business -- in his case gambling -- to help fund the awards. He said his prize is designed to promote respect for others, mutual understanding, love of family and standing up for those who are weaker. Nobel, who established his foundation after a premature obituary in a French newspaper called him "the merchant of death," included a prize for furthering the cause of international fraternity and peace.
"To some extent, it is a bit similar to the Nobel Peace Prize but the concept of our prize is broader," Lui said.