Hong Kong Banks Start Closing Branches to Limit Virus Spread
(Bloomberg) -- HSBC Holdings Plc and other banks operating in Hong Kong are closing branches in the city as they step up their response to the outbreak of the deadly coronavirus.
About 20-30% of bank branches are expected to be closed temporarily and some of the remaining ones will have restricted hours, the Hong Kong Monetary Authority said in a statement Friday. Customers are advised to use online or phone banking, automated teller machines and other electronic services.
"The HKMA will continue to monitor developments relating to the coronavirus and maintain close contact with the banks," the regulator said in the statement. "The HKMA appeals for the public's understanding of this temporary arrangement, which is necessitated by the current exceptional public health situation."
HSBC said 24 service outlets will be suspended temporarily from Monday until further notice, while operating hours and services at other outlets will remain unchanged. BOC Hong Kong Holdings Ltd. said it's shutting 49 outlets from Saturday until further notice while maintaining services at more than 140.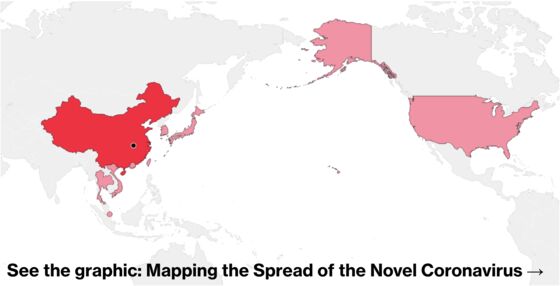 Hang Seng Bank Ltd. said it's looking at temporarily closing 31 branches, outlets and centers starting on Feb. 5.
Bank of East Asia Ltd. will close 20 of its branches on Saturday while Dah Sing Banking Group Ltd. will reduce business hours from Feb. 1 to Feb. 8.
Twelve confirmed cases have been reported in Hong Kong as of Thursday, according to the city's Department of Health. The new strain of coronavirus was first identified last month in the central Chinese city of Wuhan. So far it has killed more than 200 people and infected thousands, prompting the World Health Organization to declare an international health emergency.