Citi, StanChart Eye Accounts of Sanctioned Hong Kong Officials
(Bloomberg) -- Citigroup Inc. and Standard Chartered Plc are stepping up scrutiny of banking clients in Hong Kong, aiming to avoid violating U.S. sanctions on officials in the former British colony.
U.S.-based Citigroup is already taking steps to suspend accounts linked to some of the 11 targeted individuals, one person familiar with the matter said. Standard Chartered, which is based in London, is reviewing whether it has relationships with any of the officials and will monitor their transactions, another person said, adding that it has suspended new account openings for those on the list.
With the U.S. and China each imposing sanctions on the other in an escalating standoff over Beijing's crackdown on the former British colony, Western lenders are walking a tightrope over their operations in Hong Kong and expansion plans in China. For their part, Chinese lenders such as Bank of China Ltd. and Industrial & Commercial Bank of China Ltd. are vulnerable due to their need for dollars.
The sanctions forbid banks from doing business with the penalized individuals. But complying with that order could put lenders directly at odds with the national-security law Beijing recently imposed in Hong Kong, which says that no sanctions or hostile actions can be applied against the city and mainland China.
"We regularly review client accounts around the world," said a Citigroup spokesman, who declined to comment further on Hong Kong. A Standard Chartered spokeswoman declined to comment.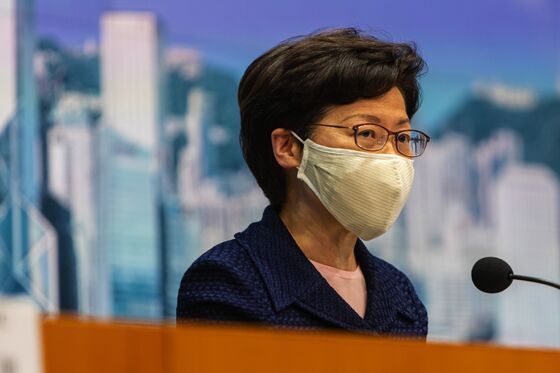 The individuals sanctioned by the U.S. include Hong Kong Chief Executive Carrie Lam, Xia Baolong, director of the Hong Kong and Macau Affairs Office of China's State Council, and Chris Tang, commissioner of the Hong Kong Police Force. The targeted officials will have property and assets in the U.S. frozen.
In retaliation, China is sanctioning 11 Americans, including Senators Marco Rubio and Ted Cruz, and Human Rights Watch Executive Director Kenneth Roth and Michael Abramowitz, the president of Freedom House.
The banks' steps add to preparations that have been going on since the security law and the U.S. Hong Kong Autonomy Act, which enabled the sanctions, were passed last month. Additional levels of screening will be done now to cope with potentially further sanctions on politically exposed people, the people said. Bankers and their lawyers from Hong Kong to Washington have been poring over the fine-print to reconcile how they can dodge major consequences from being squeezed between the two laws. Running afoul of the legislations put companies at risk of fines or losing their license to do business.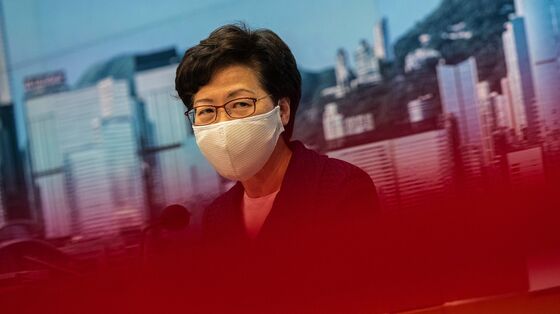 The latest U.S. order doesn't include a wind-down period, suggesting banks will be subject to the law immediately. Foreign financial institutions that don't operate within the U.S. won't be caught up as long they don't help sanctioned individuals with transactions linked to U.S. dollars, the people said.
"The banks here would be hard pressed to cut off some of these names as their customers," said Benjamin Quinlan, chief executive officer of Quinlan & Associates, a strategy consultant in Hong Kong. "At the end of the day, even if you go from a U.S. bank to the likes of HSBC, they all have an international footprint that straddles the U.S., Hong Kong, and mainland China."
Hong Kong authorities over the weekend brushed off the sanctions, saying the unilateral move won't force banks to comply under Hong Kong law. The Hong Kong Monetary Authority, the city's de facto central bank, said local lenders have no obligation to follow and the lenders should treat customers fairly in assessing whether to continue to provide services to an individual.
The assertions by the Hong Kong authorities did little to calm concerns at banks since they still will need to comply with laws in other jurisdictions, the people said.