High School Grads' Improvement Is Bright Spot in U.S. Jobs Data
(Bloomberg) -- The U.S. jobs report for November may have been lackluster, but it came with a few bright spots.
Demand for workers improved for some groups that tend to lag the overall rebound, even as the national unemployment rate was 3.7 percent for the third straight month, holding at the lowest since 1969.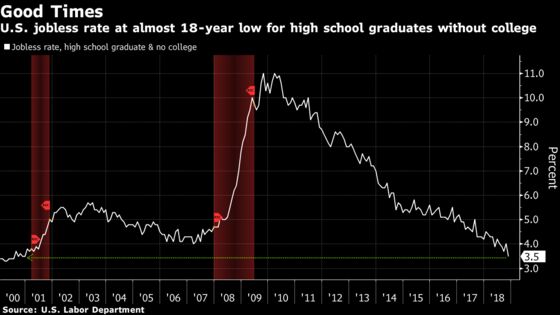 High school graduates with no college education saw their unemployment rate fall to 3.5 percent, which was not only the lowest in this economic expansion but also the best showing since December 2000, according to Friday's Labor Department figures. In another sign that the tight job market is helping those who are relatively less skilled, the jobless rate also declined for Americans who lack a high school diploma.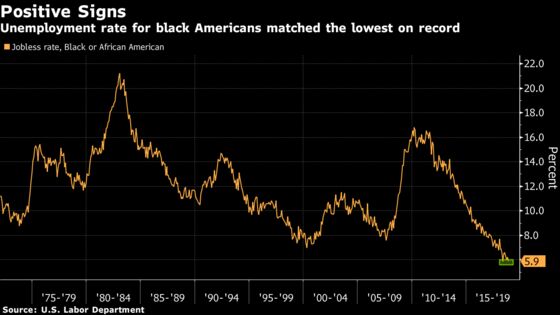 Black and African American unemployment fell last month to 5.9 percent, matching the lowest in records back to 1972. While it's come a long way down from the 16.8 percent rate in early 2010 in the aftermath of the last recession, it remains higher than the national jobless rate.