Here Are Potential Candidates for Philippine Central Bank Chief
(Bloomberg) -- The Philippine president will soon need to choose a new central bank governor following the death of Nestor Espenilla, and potential candidates could include one of his deputies or the monetary authority's board members.
Espenilla, 60, died on Feb. 23 after a battle with cancer. Deputy Governor Cyd Tuano-Amador will be the central bank's officer-in-charge until President Rodrigo Duterte appoints a new acting chief or a successor to serve out the remainder of Espenilla's six-year term which ends around mid-2023.
"It's important that there's somebody there with a clear mandate to lead the central bank for the long haul," said Jonathan Ravelas, chief market strategist at BDO Unibank Inc. in Manila. "This is critical given that the risks to inflation and growth are still lurking."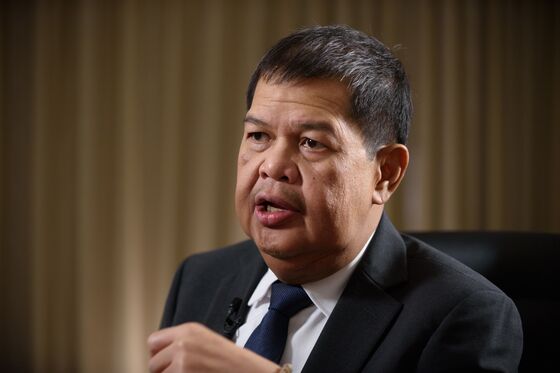 Under Espenilla, Bangko Sentral ng Pilipinas raised the benchmark interest rate by a total of 175 basis points last year after higher prices of fuel, rice and taxes pushed inflation to a nine-year high. While price pressures have started to ease and emerging markets have rebounded this year following 2018's sell-off, policy makers in the Philippines are staying cautious. The next rate meeting is on March 21.
Here's a snapshot of potential candidates for governor, based on the views of central bank watchers.
Cyd Tuano-Amador, 62, heads BSP's corporate services division as well as communications strategy. One of its two female deputy governors, Tuano-Amador returned in 2017 after taking early retirement in 2014 when she was assistant governor for monetary policy. She was seconded to the International Monetary Fund from 2003-2006. She has a doctorate in economics from the Australian National University and a Master's degree from the University of the Philippines School of Economics
Chuchi Fonacier, 58, is the deputy governor in charge of financial supervision. She started her career as a bank examiner in 1984 and worked her way up the ranks. An accountant, Fonacier helped lobby for laws to develop the banking system, and also encouraged mergers and acquisitions of and among the nation's smaller banks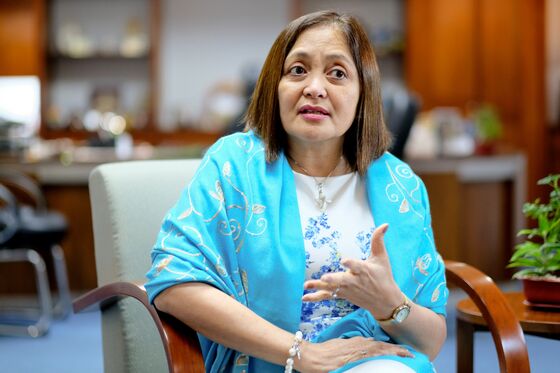 Diwa Guinigundo, 64, is the most well-known of the deputies to international investors. He heads up the monetary and economics division, and advises the monetary board on key issues such as the setting of interest rates and foreign exchange policies. A graduate of the London School of Economics, he started his central banking career in 1978 and has been deputy governor since 2005. He has recently been vocal about the need to be cautious in easing monetary policy
Peter Favila, 70, was appointed to a six-year term as a monetary board member in 2017, having previously served on it from 2008 to 2014. A former trade secretary from 2005 to 2010, Favila was also chairman and president of the Philippine Stock Exchange and president of Philippine National Bank and Security Bank Corp. He majored in banking and finance from the University of Santo Tomas in Manila and took an advanced management program from Wharton School of the University of Pennsylvania
Nestor Tan, 60, is the president of BDO Unibank Inc., the country's largest bank by assets, and the influential Bankers' Association of the Philippines. He is one of the longest-serving bank presidents in the country, taking the helm at BDO in 1998 in the wake of the Asian financial crisis. He previously worked in the investment banking unit of Barclays Plc and other foreign financial institutions. He holds a commerce degree from De La Salle University in Manila and a Master in Business Administration from Wharton School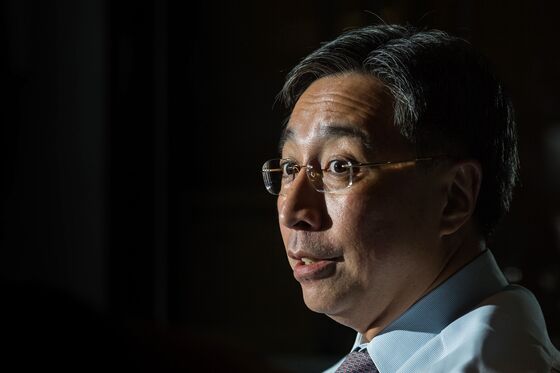 Carlos Dominguez, 73, is Duterte's finance secretary and the Cabinet's representative on the Monetary Board. He is one of the president's most trusted officials and the main driver of the government's push to scale back business incentives while lowering tax rates. He oversaw the passage of a tax reform law to help boost government revenue for infrastructure spending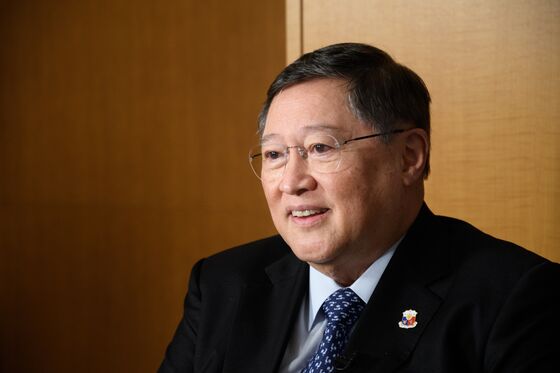 Gloria Arroyo, 71, was Philippine president from 2001 to 2010, and currently speaker of the House of Representatives. Her term ends in June. Shortly after Duterte took office in 2016, she was freed after serving almost five years in hospital detention for charges related to election fraud and corruption. In July, lawmakers loyal to Duterte voted for Arroyo, an economics professor, to lead the lower legislative chamber