Hedge Fund That Jumped 40% Picks Winners in Office-Free World
(Bloomberg) -- Hedge fund manager Said Haidar isn't counting on a return to his Midtown Manhattan office for two or three years -- a work-from-home new normal that will benefit haven assets and technology stocks.
To Haidar, who's been ensconced at his Tuxedo Park home office since March, a post-pandemic world means fewer business trips, more video calls and only periodic visits to New York City. There's value in local debt from Poland, Hungary and the Czech Republic as well as some Asian technology stocks, he said, while Latin America, home to some of the largest Covid-19 outbreaks over the past month, looks less attractive.
"Tech companies will be beneficiaries," he said in an interview. "You'll have these national champions that the Chinese will build up."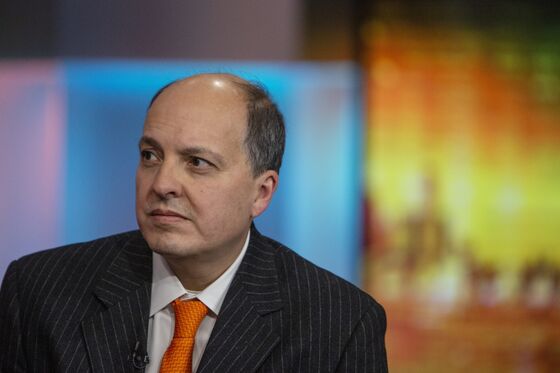 Haidar, 59, helped steer one of the standout portfolios in the first half as many of his peers suffered losses. His $936 million Haidar Jupiter Fund jumped about 40% through the end of June, even after slipping by 9.1% that month, according to a letter to investors seen by Bloomberg. Haidar declined to comment on his fund's performance.
The hedge fund manager said it's been surprising to watch the big equity rally over the past few months, even as Covid-19 cases spike. Haidar attributes the biggest gains to what he calls "creative destruction" -- companies and sectors that benefit from people staying home will perform better. He said his fund also has had a positive outlook on precious metals.
It's unclear how long the recent rally can last. Eventually, central banks will cut back on support, yet that could be a bigger theme next year, according to Haidar. The other big unknown is the U.S. election in November, where the presidency, the House and the Senate are all up for grabs. A sweep by the Democrats may result in a weaker dollar or propel a risk-off mood, he said.
"That's a big risk factor," Haidar said.