Hawkish Hold Will Aim to Keep 2019 BOE Rate Hike Alive
(Bloomberg) -- Go inside the global economy with Stephanie Flanders in her new podcast, Stephanomics. Subscribe via Pocket Cast or iTunes.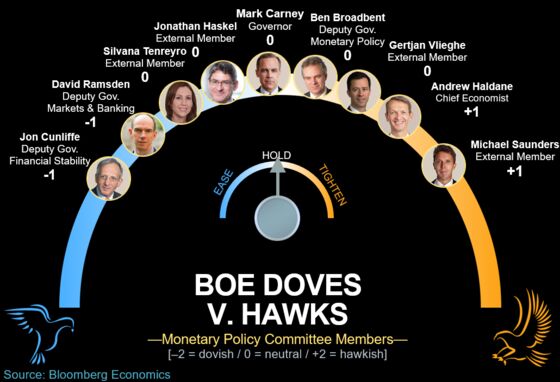 The Bank of England's May meeting will be the first chance to gauge how it will approach the six month extension to the Brexit deadline. Bloomberg Economics expects the BOE to adopt a more hawkish tone aimed at preparing financial markets for the possibility of a 2019 interest rate hike. A lot needs to go right for the central bank to deliver and BE believes that ultimately, the BOE will be forced to leave rates alone this year.