Half of China's Shopping Malls Are Still Shut
Half of China's malls remain shut a month after retailers began closing their doors at the start of the Lunar New Year holidays, as consumers restrict their shopping to essentials amid the coronavirus outbreak.
While the death toll for the disease is still mounting daily, businesses are struggling to restore operations amid lingering fear of infection and as swaths of the country effectively remain under quarantine.
The rate of mall reopenings is "relatively low," Zheng Wen, a director-general at the Ministry of Commerce, said in a media briefing Friday. "Even if they're open, the operating hours are significantly shortened and a majority of counters and stores are still shut."
As of last week, retailers from Chow Tai Fook Jewellery Group Ltd. to Yum China Holdings Inc. had closed as many as 80% of stores, while authorities asked residents to stay indoors to avoid the deadly coronavirus.
Stores selling necessities are opening at a significantly higher rate, Zheng said. More than 95% of supermarkets are operating, as are 80% of convenience stores.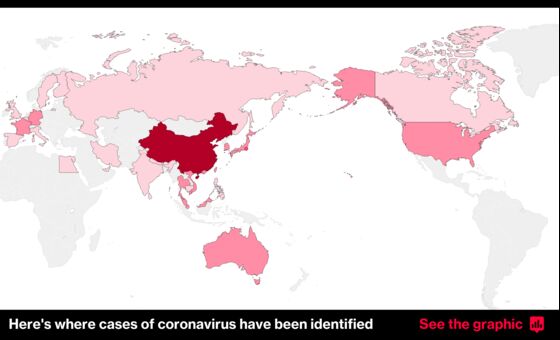 Anta Sports Products Ltd., the country's biggest sportswear maker, said its first half results will "inevitably be affected" by the epidemic in China, with business recovering in the second half at the earliest. Only 40% of Anta's mainland China stores had resumed operation as of Feb. 14. Adidas AG earlier this week said its business in greater China dropped 85% in the weeks since Jan. 25.
Zheng of the ministry said Friday many regions have gradually launched policies to support companies resuming operations.
"More large shopping malls will gradually return to business," he said.