U.K. Central Banker Sees Investment Surge Driven by Brexit, Budget
There's a good chance that U.K. companies will unleash spending this year with a double boost from an expansionary budget and more clarity over Brexit, according to Bank of England Chief Economist Andy Haldane.
Investment has been stuck in the doldrums since the 2016 referendum, curbing growth and constraining the U.K.'s potential. But that could be about to change, said Haldane. He spoke in his role as chair of the Industrial Strategy Council, which evaluates government policies to boost productivity.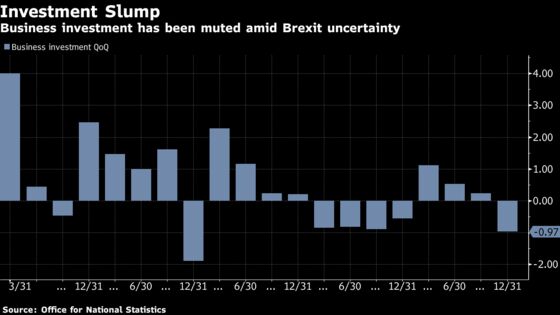 The country officially left the European Union on Jan. 31, removing some of the political uncertainty, and Prime Minister Boris Johnson is expected to pour spending into improving railroads, hospitals and skills. While much of that money will take some time to filter through into productivity and growth, the announcements will also have a shorter-term impact, he said.
If a fiscal boost "were to secure degree of confidence about the future" it could "have quite a big multiplier effect" on companies, Haldane said in a Bloomberg interview Monday. There are good reasons to see "both public and private investment beginning to fire up."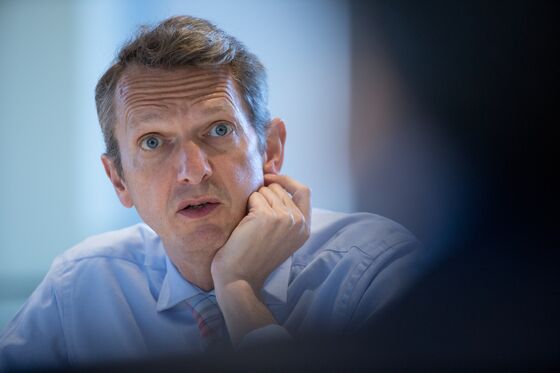 Early signs are that confidence is starting to return. Data last week showed better-than-expected gains in retail sales, employment and purchasing mangers indexes.

Haldane has led the ISC since it was started in 2018 to help reverse years of poor productivity, which has left policy makers baffled. The group published a report last week saying that current plans to lift growth aren't up to scratch, while other economists say a boost from the March 11 budget won't help much.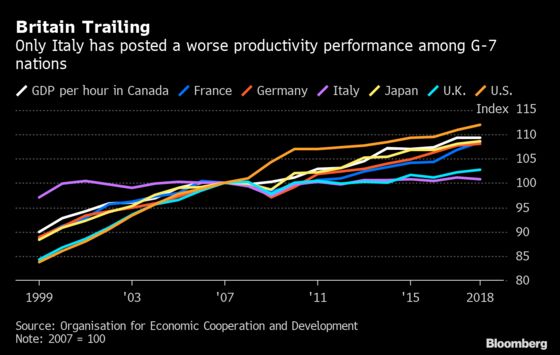 Nevertheless, Johnson's push to narrow regional disparities is a key part of his plan to maintain support among voters who propelled his party to a decisive parliamentary majority in December.

Measures announced so far are a "pretty positive down payment on improving those things that we know are important for productivity growth over the medium term," Haldane said. "If there's a kicker on private activity as well, then you can see that coming through sooner rather than later."

The momentum from a confidence boost now could carry through into the rest of 2020, mitigating against any renewed Brexit fears as the Dec. 31 deadline for a new deal approaches, he said. There's still a risk that Britain will suddenly have stiff new barriers to trade when the current transition period ends.

Britain's future trade relationship with the EU is still being hammered out, but Johnson's large majority means he'll face little domestic opposition to whatever he negotiates. It's too early to be sure the greater political clarity is bolstering the economy, but surveys thus far had been encouraging, Haldane said.
Stronger household confidence is another reason businesses will be investing more, he said.
"For a great many consumers now, Brexit happened at 11 o'clock, the other Friday," Haldane said. "And they won't necessarily feel the effects or fear the effects. For them, the fundamentals are pretty robust."
"The uncertainties haven't been removed, but relative to where they were they have been mitigated, and quite materially so," he said.
The BOE left interest rates unchanged last month, though two policy makers voted for an immediate interest-rate cut as officials lowered forecasts for growth. Expansion is now seen at 0.8% in 2020, the weakest in a decade, and just 1.4% next year.
The central bank also scaled back the rate it thinks the economy can grow without generating inflation to around 1%, well below what it was before the financial crisis.
While some economists have warned that the government's spending agenda -- which wasn't included in the forecasts -- could be inflationary, Haldane disagrees.
He also says he sees no real conflict between his two roles.
If the government's productivity policies are "successful, that helps the day job to no end, because that means higher growth, without inflation," Haldane said. "That's all good."