BOE's Haldane Warns of 'Dangerous Moment' for Monetary Policy
Central bankers are at their most dangerous moment in decades, with the risk of a "bad mistake" if they don't act to quell accelerating inflation, according to Bank of England chief economist Andy Haldane.
Haldane, who is leaving the role this month, wrote in the New Statesman that the balance of risks have "shifted decisively" on inflation in recent months, and a rapid resurgence was now the central scenario for many businesses.
With demand booming as the world emerges from lockdown, consumers eager to spend the savings built up during the pandemic, and companies running into supply issues, price pressures are mounting. While most central bankers say this phase will be temporary, Haldane said it may feed into wage demands and become entrenched.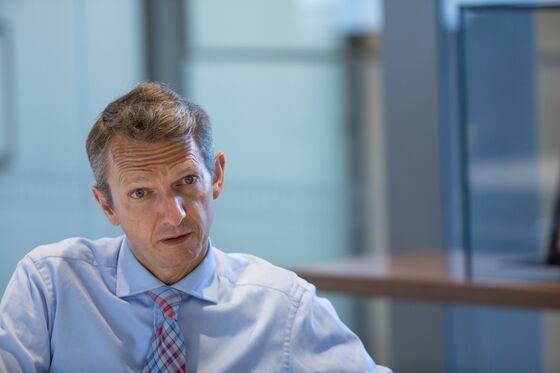 "This is the most ­dangerous moment for monetary policy since inflation-targeting was first introduced into the U.K. in 1992" and it would be a serious error to wait too long before removing emergency stimulus, he said.
"Waiting too long risks interest-rate rises that are larger and faster than anyone would expect or want," he said. "It runs the risk of the brakes needing to be slammed on to an overheating economic engine. No one wins in that situation."
The comments are the latest warning on inflation from Haldane, who was the only member of the Monetary Policy Committee to vote to reduce the bank's bond-buying target in May.
He has been among the most optimistic on the U.K. economy, which shrank the most in three centuries in 2020, and is forecast by the BOE to have the strongest growth since 1941.
"My best guess is that the U.K. economy will move from bounce-back to boom without passing 'go' as cash is splashed and the holy trinity of animal spirits, buoyant balance sheets and fiscal pump-priming combine," Haldane wrote. "If central bankers wait to see the whites of this tiger's eyes before acting, they risk having to run like the wind to avoid being eaten."
The article was published hours after Haldane told LBC radio the U.K. economy is "going gangbusters" at the moment and BOE may need to consider turning off the monetary stimulus tap to keep inflation in check.
Haldane said it was "hard to find anything whose price isn't going up at the moment" and it was important to stop any temporary blip in inflation from becoming embedded.
He added that it was important the U.K. didn't become too dependent on "monetary medicine." The pound rose as much as 0.2% after the comments.