Goldman, Morgan Stanley See Signs World Economy Is Bottoming Out
(Bloomberg) -- Goldman Sachs Group Inc. and Morgan Stanley economists said there is evidence the world economy is starting to recover from the coronavirus and the restrictions placed on businesses and consumers.
"Economic activity has probably bottomed now," Jan Hatzius, chief economist at Goldman Sachs, said in a report to clients on Monday. "Lockdowns and social distancing are starting to diminish as many countries are cautiously reopening their economies."
Goldman Sachs predicted advanced economies will contract an average 32% in the current quarter before growing 16% in the next three months and 13% in the final quarter of the year.
At Morgan Stanley, chief economist Chetan Ahya said in a report on Sunday that "a number of the high-frequency indicators we track suggest that the global economy is in the process of bottoming out."
Consumers' expectations hav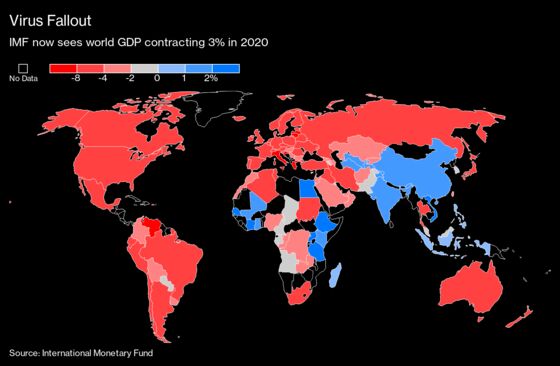 e improved, mobility trends have risen from their troughs and household spending is contracting more slowly than in the early weeks of the outbreak, he said.
"Our read is that China's economy bottomed in February, and we think the euro area has likely troughed in April with the U.S. following suit from late April," Ahya said.
In a separate note also released on Monday, HSBC Holdings Plc economist James Pomeroy warned against betting on a "sharp turnaround in the global economy." He cited numbers from China suggesting consumer spending may be slow to bounce back as people will remain nervous about shopping or returning to work.
As governments increasingly ease back on virus restrictions, another threat highlighted is the potential for a second wave of the outbreak, further disrupting activity.
"The biggest downside risk to the global economic outlook is that infection rates re-accelerate sharply as the economy reopens," Hatzius said. "After all, our recent analysis confirms that much of the medical improvement has resulted from lockdowns and social distancing."