GM Shares Surge as Pricey Cadillacs Fuel Surprise Jump in Profit
(Bloomberg) -- General Motors Co. shares climbed after the automaker posted a surprise increase in profit on strong demand for higher-priced Cadillacs in China and SUVs in the U.S. The company also hinted that full-year earnings may be at the high end of the range that it has forecast.
Adjusted profit unexpectedly rose to $1.87 a share when analysts anticipated a decline from a year earlier, as GM overcame a leveling-off in global auto sales.
Shares climbed as much as 11 percent to $37.15 and were up 7 percent as of 8:09 a.m. Wednesday in New York trading.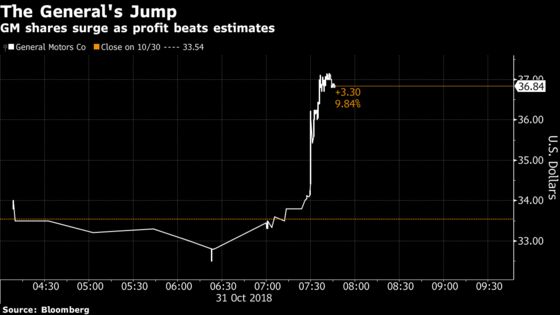 For more details on the results, click here.