Globalization Isn't a Major Cause of Low Inflation, ECB Says
Globalization has had only a small role to play in suppressing inflation in developed economies including the euro area, the European Central Bank said.
ECB researchers found that while trade integration, the globalization of information and wider participation in value chains were linked to lower persistent inflation, the "effect is economically small." The impact differed for goods and services, with "the manufacturing sector being more exposed to disinflationary forces than the services sector."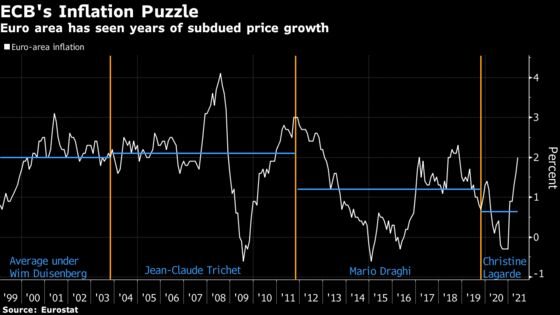 The issue is key for policy makers, who are trying to work out why price pressures have remained so muted across advanced economies since the global financial crisis, despite massive monetary stimulus including record-low interest rates and quantitative easing.
It also feeds into concerns that a retreat in globalization -- from rising protectionism, digitalization, and trends driven by the pandemic -- might unleash inflation pressures that force central banks to tighten policy.
The ECB, which is also studying globalization as part of its wide-ranging strategy review, found that domestic forces still play a more important role in price dynamics.
"Globalization does not appear to be a key determinant of the synchronization and decline in inflation rates observed across advanced economies," it said in an article for its economic bulletin on Tuesday. "Looking ahead, a reversal -- or further slowdown -- of globalization trends could provide only limited tailwinds for inflation trends."
Common inflation trends in recent decades are better explained by exposure to common shocks, it said. Those include fluctuations in commodity prices, shifts in monetary policy regimes, and changes in the structure of the economy that affect wage and price-setting mechanisms.
"Globalization is at a crossroads," the ECB said. But while the pandemic might accelerate current trends, "it appears premature to draw firm conclusions about the consequences for globalization and inflation."