Credit Suisse Joins Rivals in Reimbursing Hong Kong Quarantine
(Bloomberg) -- Credit Suisse Group AG is the latest global bank offering Hong Kong employees compensation to cover the cost of mandatory hotel quarantine upon returning to the city that implements one of the world's strictest zero-Covid policies. 
The Zurich-based bank joins others including JPMorgan Chase & Co and Morgan Stanley in rolling out compensation plans for Hong Kong staff. Goldman Sachs Group Inc. is reimbursing employees across Asia-Pacific, citing the "additional burden of multiple lockdowns and some of the strictest quarantine measures in the world."
As most of the rest of the world is opening up, including rival financial hubs such as Singapore, London and New York, Hong Kong is steadfast in its zero-Covid approach, which includes mandating a hotel quarantine stay of as many as three weeks for returning residents and visitors. While that has been successful in keeping infections and deaths at bay, a recent survey found almost half of major international banks and asset managers are contemplating moving employees or functions out of the financial center. 
A stay at Hong Kong's designated quarantine hotel can cost between HK$500 ($64) to HK$3,630 a night for a non-suite room. 
Credit Suisse is compensating staff up to and including director level as much as HK$40,000 ($5,100) with immediate effect until end of September, according to a memo. A Hong Kong-based spokeswoman confirmed the content of the email. 
"We recognize that many of our staff have been apart from your loved ones abroad for some time now and are understandably eager to be reunited," the memo said. "However, undergoing the quarantine upon arrival back in Hong Kong comes at a significant cost, including financially, making it challenging to embark on an international trip."
The Charlotte, North Carolina-based bank will reimburse employees in Hong Kong up to HK$40,000 for quarantine costs when returning from any overseas trip from now until Nov. 30 next year, according to a memo seen by Bloomberg News. A Hong Kong-based spokesperson confirmed content of the memo. Employees at a director and senior vice president level and below will be eligible. 
The Zurich-based lender will pay executive directors or lower ranks HK$2,000 a day to cover costs from a mandatory quarantine stay. Employees are eligible to claim up to three weeks of accommodation costs, totaling HK$42,000 in a program that will run to Nov. 20, 2022.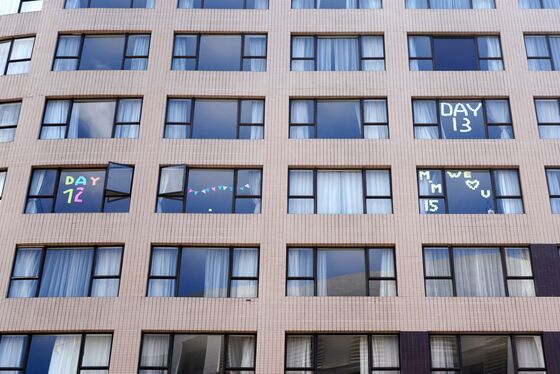 Citadel, Citadel Securities
More than 200 Hong Kong employees of the U.S. firm's securities and hedge fund businesses will receive a one-time reimbursement of as much as HK$40,000 ($5,100) to help cover the costs of a hotel quarantine in the city between this month and Sept. 30, 2022. Staff can use that either for visits to families and loved ones or simply to spend some time away. They will also be allowed to roll over 10 days of their 2021 holiday into 2022, according to the policy. 
The U.S. bank offered to reimburse Hong Kong employees up to $5,000 to compensate for their quarantine stay, in a plan that will be in effect until November next year. All Hong Kong-based employees who are executive directors and below may claim the amount for a single quarantine stay for personal trips to visit immediate family members, which includes spouses, domestic partners, children, parents and grandparents. JPMorgan has 4,000 employees in the city.
The New York-based investment bank offered employees as much as HK$40,000 to cover quarantine. The one-time reimbursement will be available to all Hong Kong permanent employees when they return from a personal trip to visit immediate family members and will be in effect until November next year. 
Goldman Sachs Group Inc. staff in the Asia-Pacific region will be able to claim a one-time subsidy of up to $5,000 to cover quarantine costs starting on Dec. 1. The subsidy is in recognition that staff in the region have faced "the additional burden of multiple lockdowns and some of the strictest quarantine measures in the world," the U.S. bank said in a memo.
BlackRock Inc. is offering to reimburse some employees in Hong Kong and Singapore as much as $2,000 to help defray quarantine costs. The reimbursement is available to permanent employees who are vice presidents and below and have been at the firm for at least a year. The program, which went into effect at the beginning of November, will compensate employees 50% of the cost of hotel quarantine.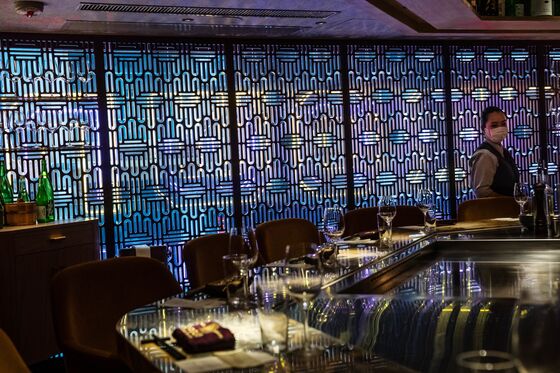 The Hong Kong restaurant group will be spending at least $650,000 to allow more than 250 staff to fly home and see their families, according to Christopher Mark, co-founder of the firm. The company will pay for flights, hotels and Covid tests for employees and a daily dinner from one of its 32 restaurants while in quarantine. In return, staff taking advantage of the offer are asked to commit to working in the group for at least one year when they return.