Germany's Finance Minister Proposes 10 Billion-Euro Plan to Safeguard Jobs
German Finance Minister Olaf Scholz proposed extending job-preserving subsidies during the coronavirus crisis to 24 months, saying the measure would cost the government an extra 10 billion euros ($12 billion).
Chancellor Angela Merkel's government relaunched short-time compensation to shield workers and companies in Germany from massive job cuts during the pandemic. The benefit, normally limited to 12 months, initially covers as much as 67% for households with children and gradually increases over the months.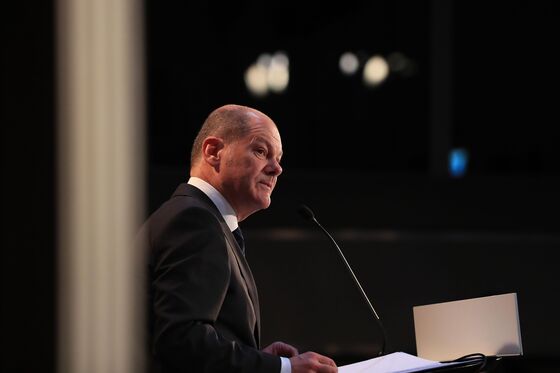 Scholz's proposal contrasts sharply with the intention of Chancellor of the Exchequer Rishi Sunak to end the U.K.'s coronavirus jobs-support program in October. The Institute for Public Policy Research estimates that 3 million workers will still be relying on the plan when it ends. So far, the program has cost the Treasury almost 35 billion pounds ($46 billion).
Asked during an interview with Bild late on Sunday whether the cost of the extended coverage would be closer to 100 billion euros or 10 billion euros, Scholz said "around the latter possibility —- somewhat less."
Merkel is in principle open to a continuation of the program, but details must still be discussed among coalition partners, government spokesman Steffen Seibert said at a news conference on Monday.
The measure contributed significantly to ensure that "Germany holds up relatively well amid the worldwide crisis," Seibert said.
Europe's largest economy has weathered the pandemic relatively well and is projected to expand strongly in the third quarter. At the same time, the number of new coronavirus cases has accelerated in recent weeks, prompting fears that a fresh wave of infections could lead to renewed restrictions on economic activity.
The Social Democrats, the junior partner in Merkel's coalition, last week launched Scholz as their candidate to run for the country's top job in next year's general election. The SPD is vying with the Greens as the No. 2 party in the country, recent polls show.
Germany's number of short-time workers is several times higher than during the 2008 to 2009 recession caused by the global financial crisis, though Ifo institute economists estimate the number fell to 5.6 million in July from about 7 million in May.